A solid week of airplane building…missing Oshkosh, but getting a lot of work done.
I'll be adding text here when I get the chance.  Right now it's a holding place for pictures so I can document what I got done…more to follow.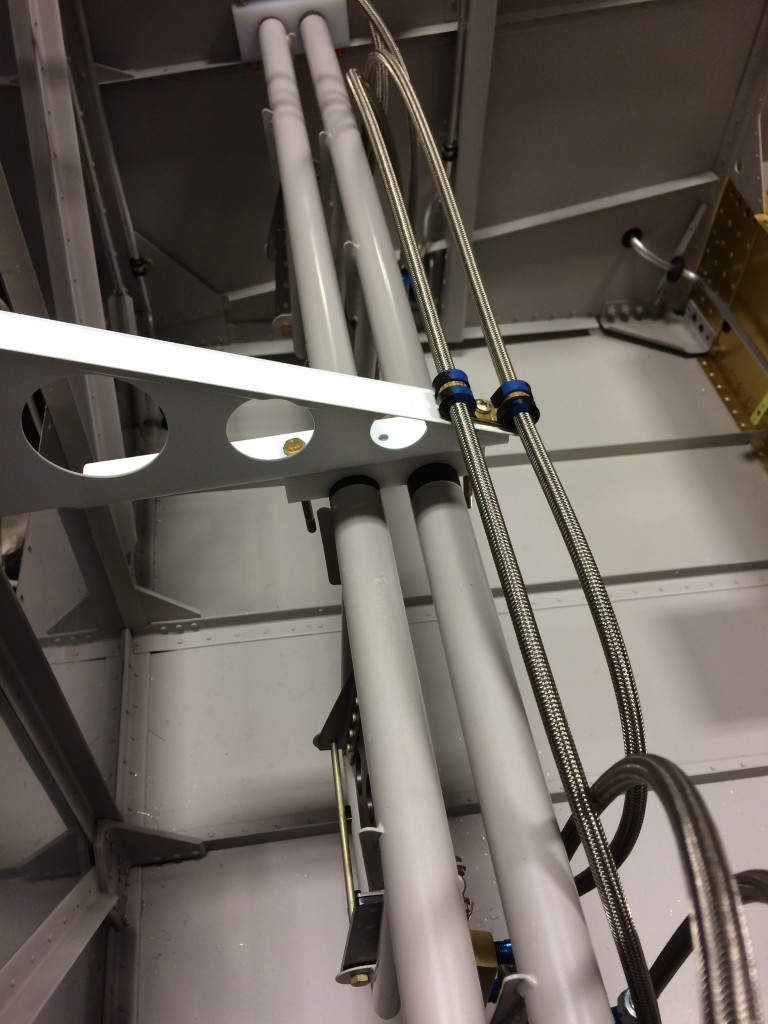 Matco PVPV-D parking brake and doubler –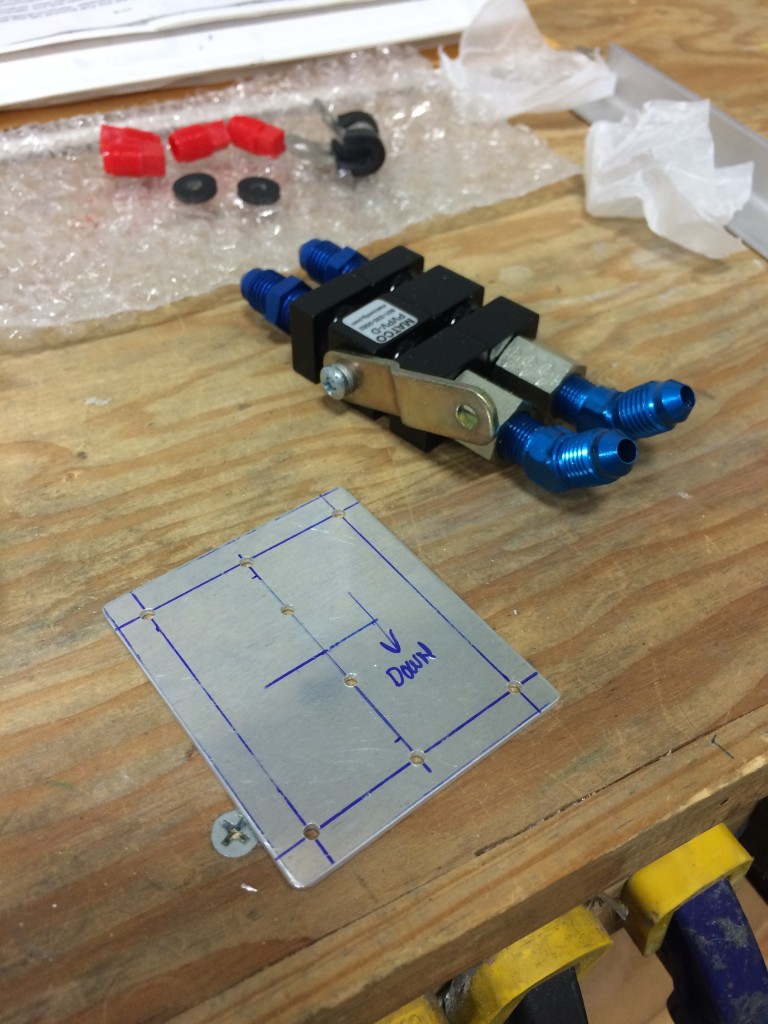 Doubler plate taped to firewall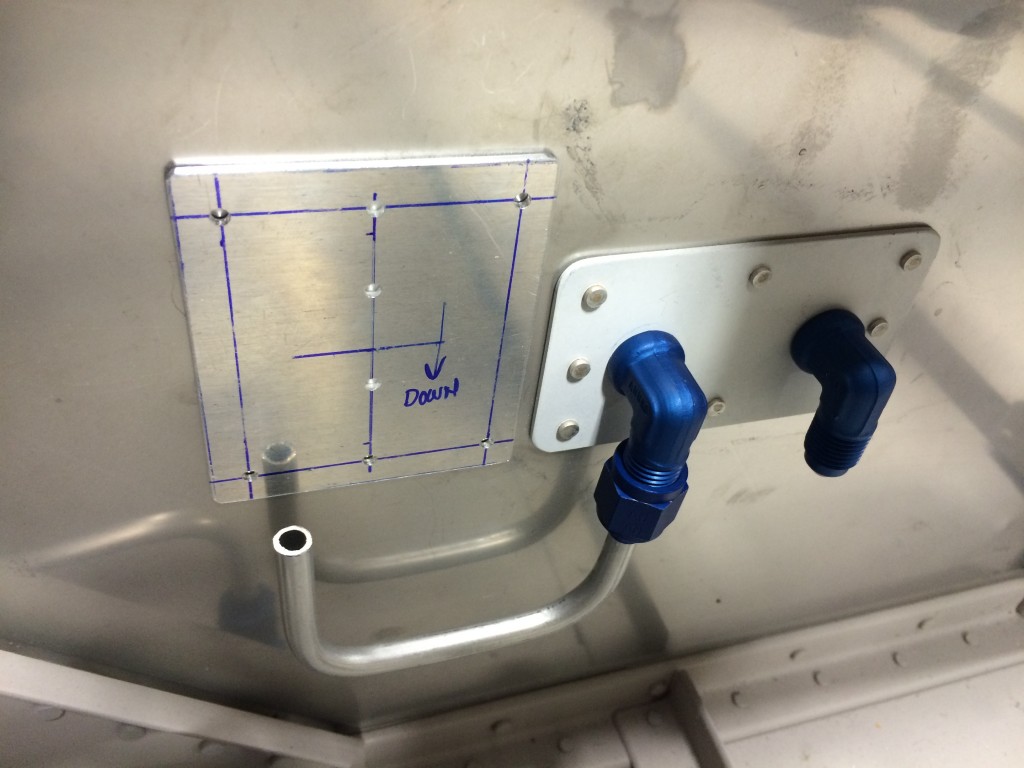 Testing out my plumbing idea.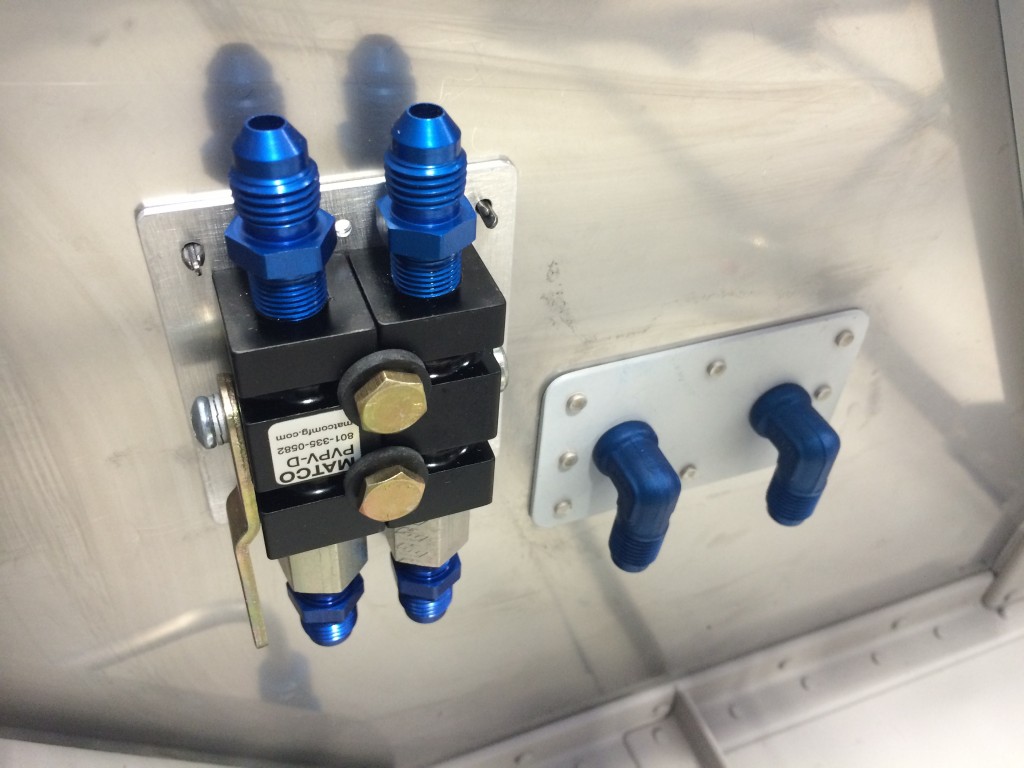 Parking brake taped into place to check lines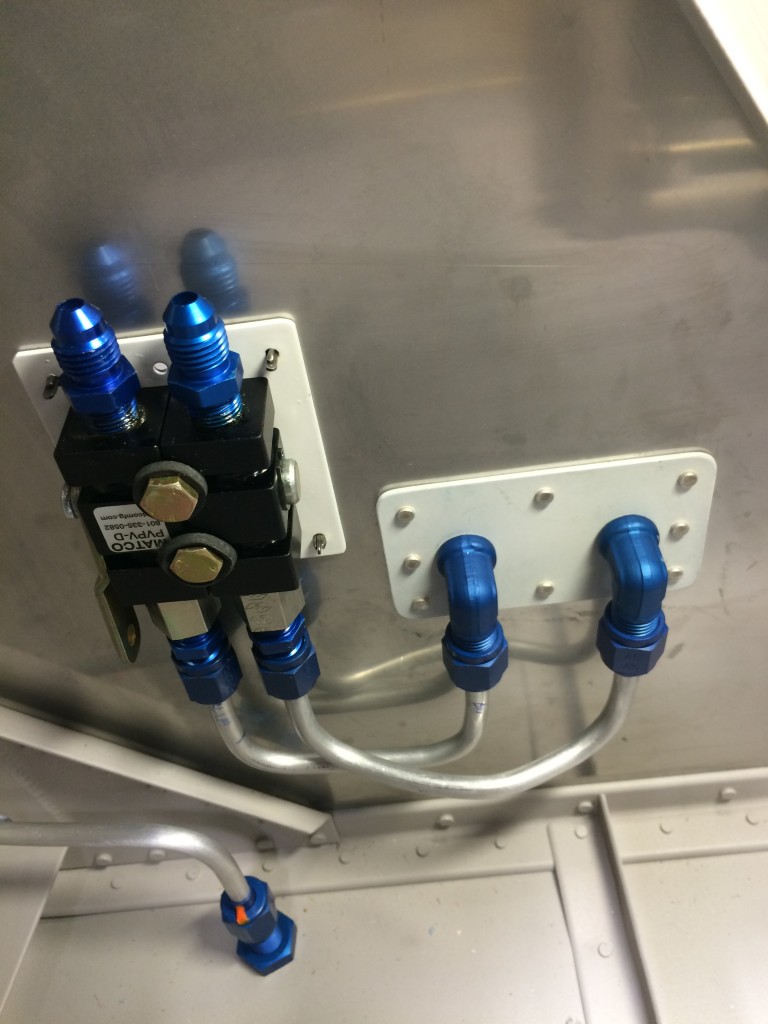 Parking brake valve crossover lines installed.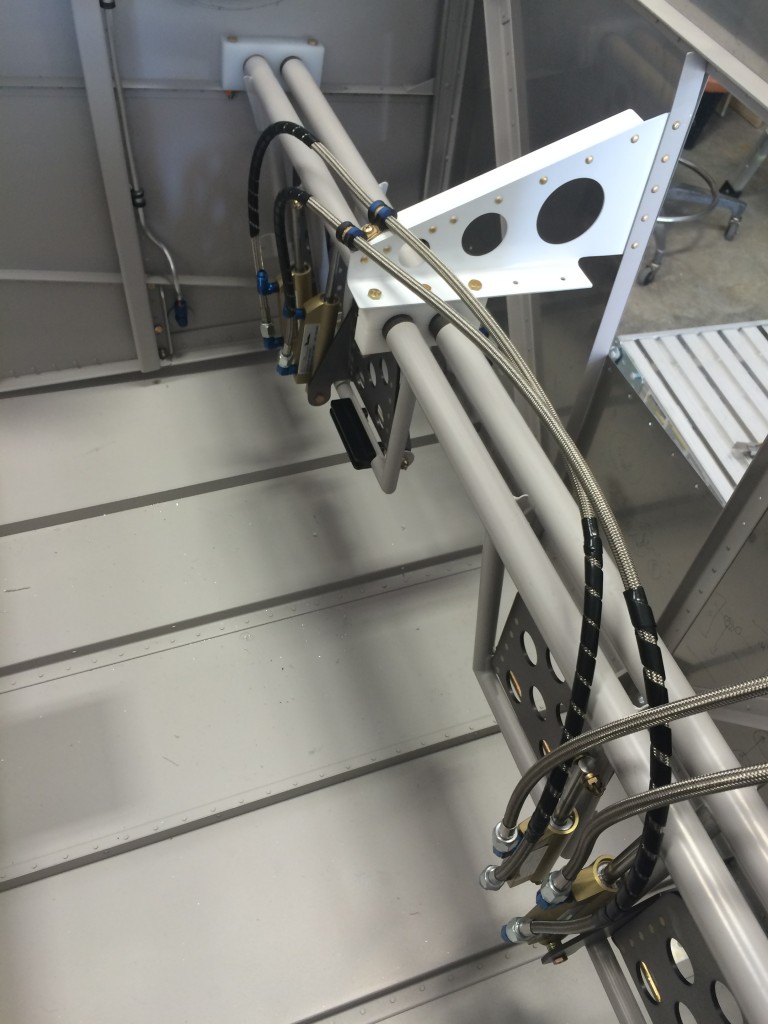 Brake lines protected against abrasion with spiral wrap. Somehow it makes them look more "finished."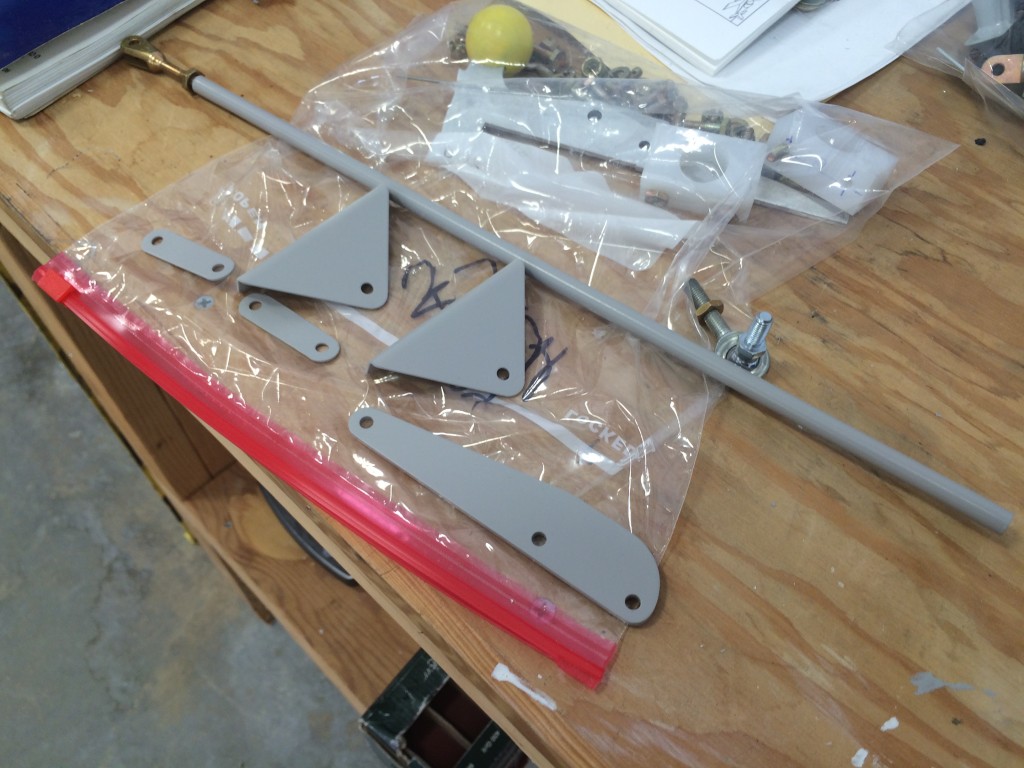 Canopy latch parts painted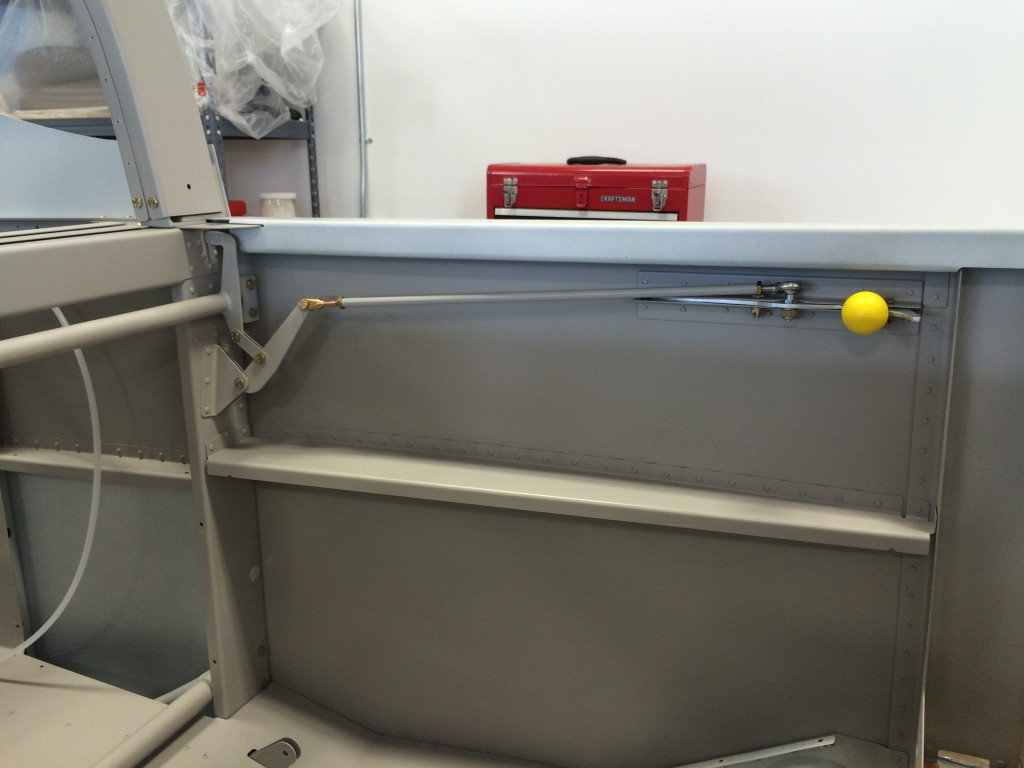 Massaged the canopy frame, then reinstalled skin. Flush dies in the pneumatic rivet squeezer helped work out inadvertent creases in the skin, and a flush set in the rivet gun helped with the frame.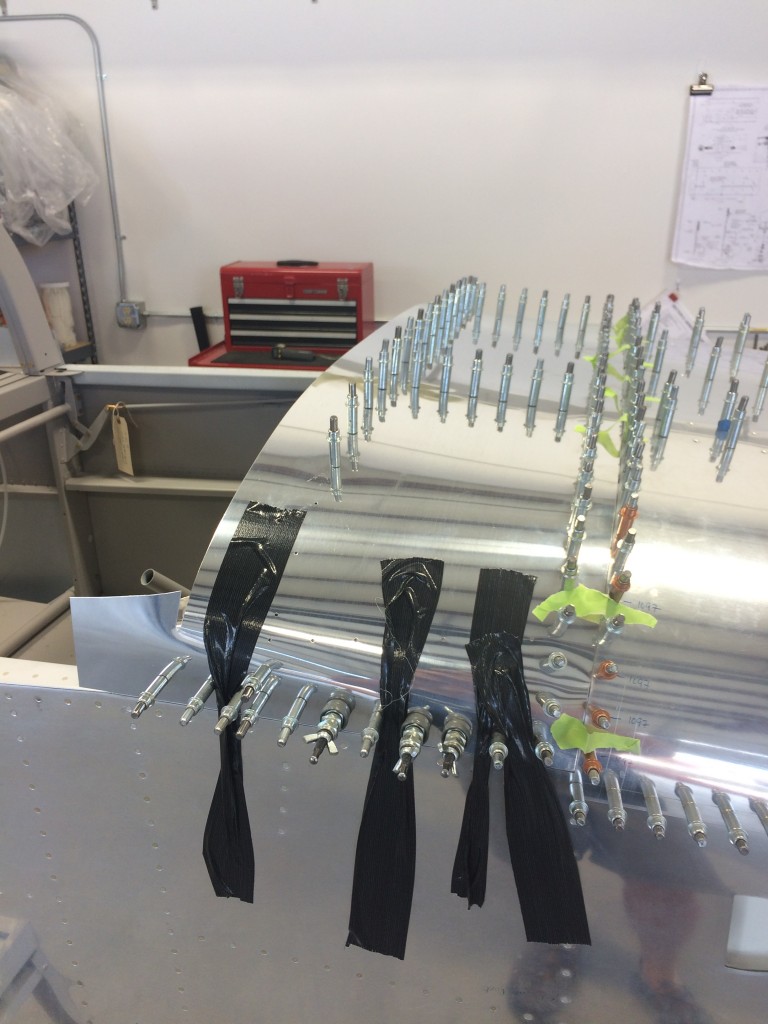 Canopy taped in place with spacers installed for final fame drilling.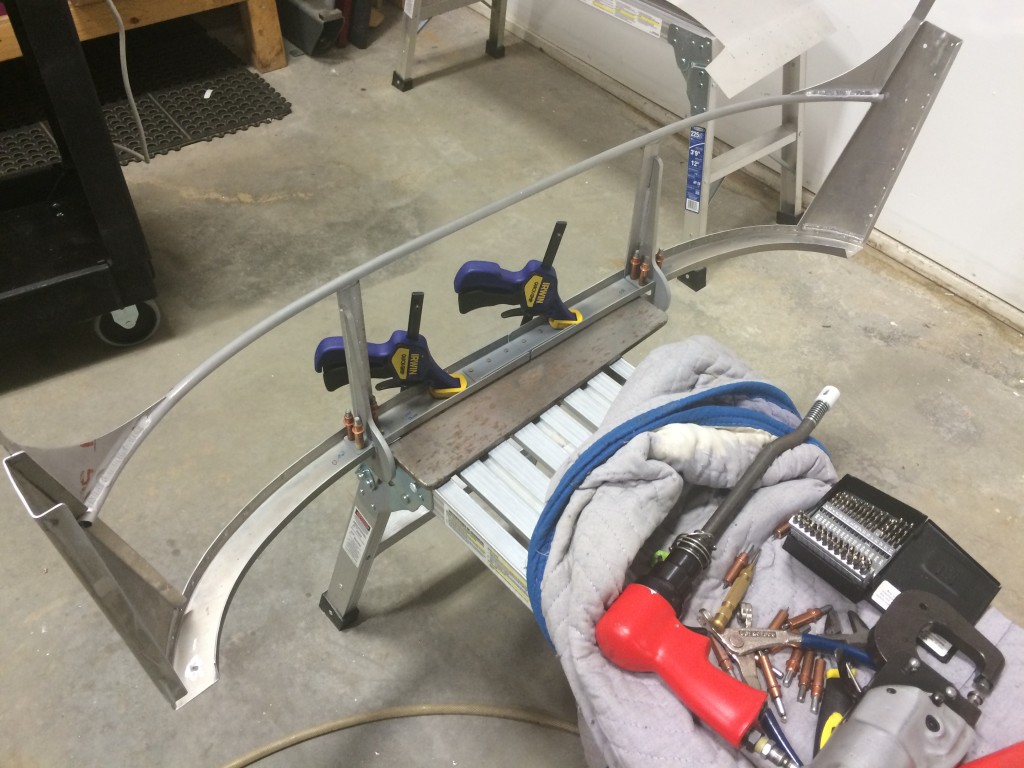 Riveting the canopy frame. It's about time I put that 12″ double-offset back rivet set to good use.  It sucks up a lot of kinetic energy, though…90 PSI on the compressor just to get the rivets to set.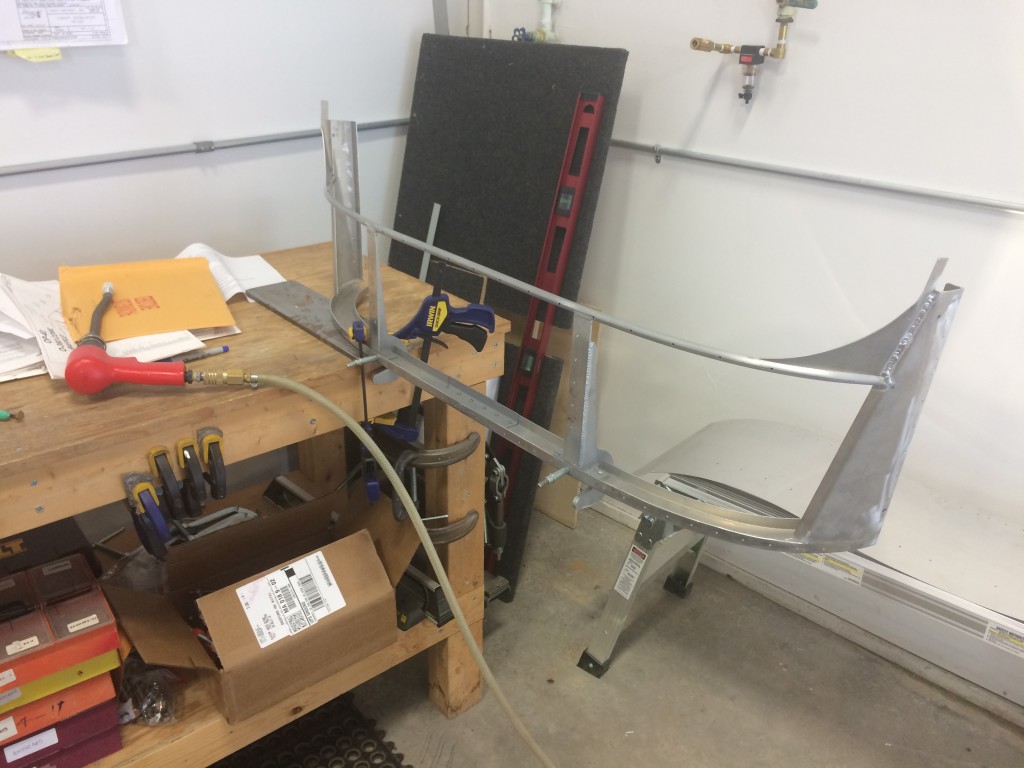 Another picture of riveting the canopy frame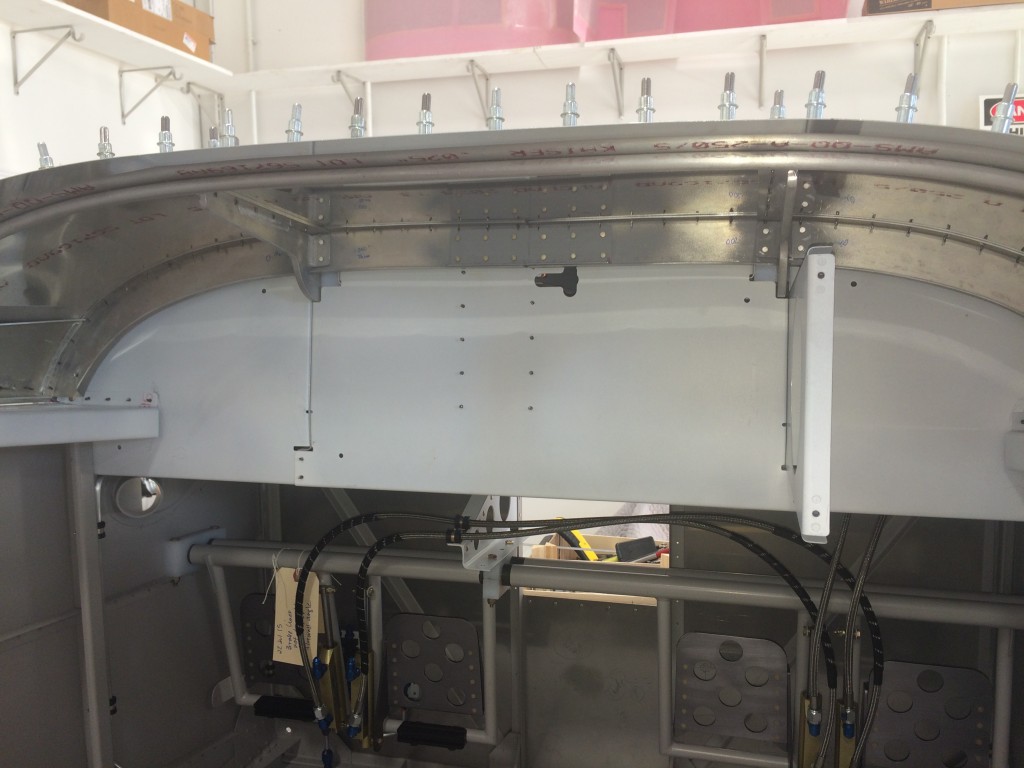 Here's the canopy frame riveted, with the skin reinstalled, and fitted back into place on the fuselage.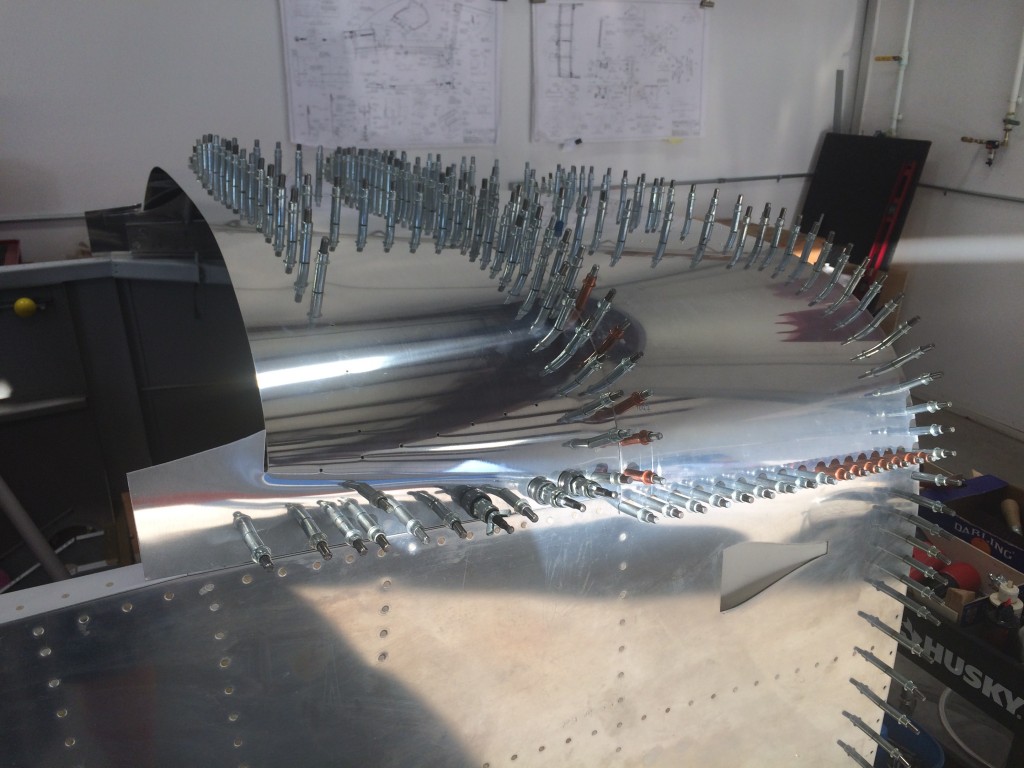 Final fit before drilling the hinge brackets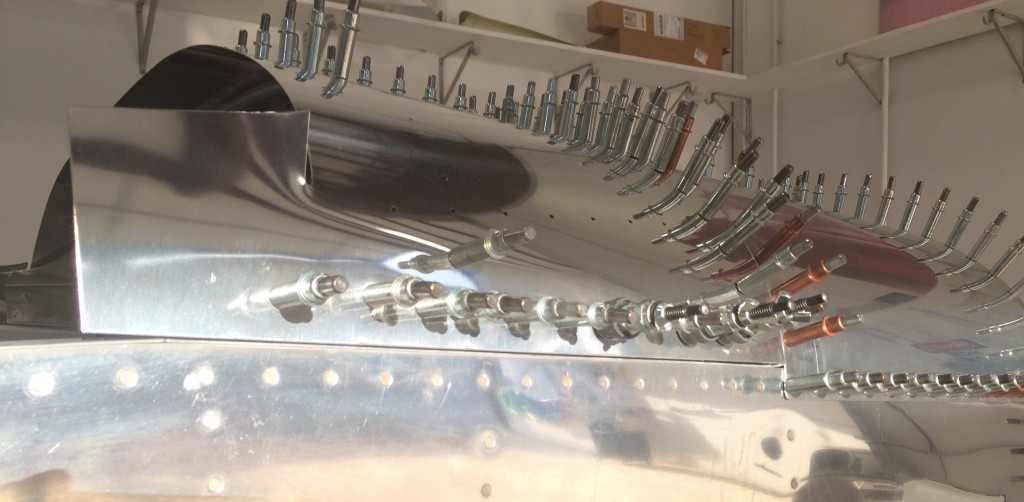 Fit is pretty good on the right side.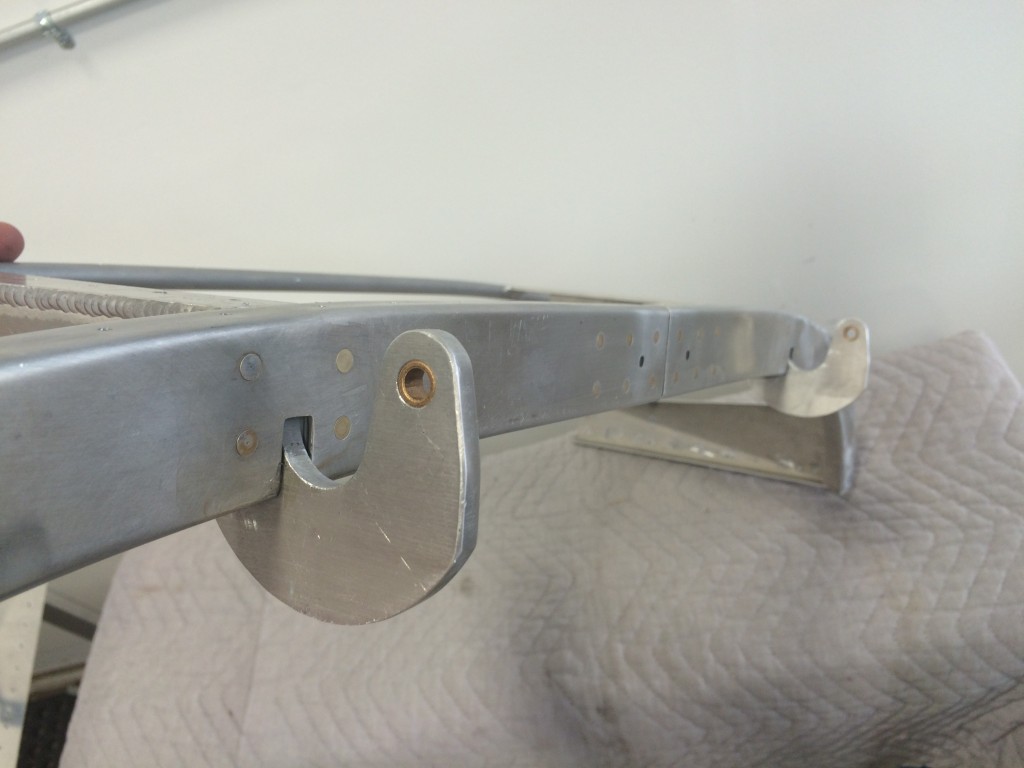 Canopy hinges drilled and bushings installed