In between bouts of progress on the rollbar, I took a side trip last week to Zagreb, Croatia for a work-related conference. I've been to Europe several times, but this is my first visit to what used to be a Soviet-bloc country. I flew through London on the way out, and our flight arrived right as a powerful and *very* windy storm tracked across southern England. Landing at Heathrow in a Delta 767-300 with winds gusting to 50 knots was a real E-ticket ride. Even after 28 years of flying little airplanes in turbulence, the low-altitude roll and pitch excursions of that airliner got my attention.
I can't say Zagreb is the most scenic city I've ever visited, but the people were friendly and the beer was good. I've never seen a place with so many cafés, and so much nightlife.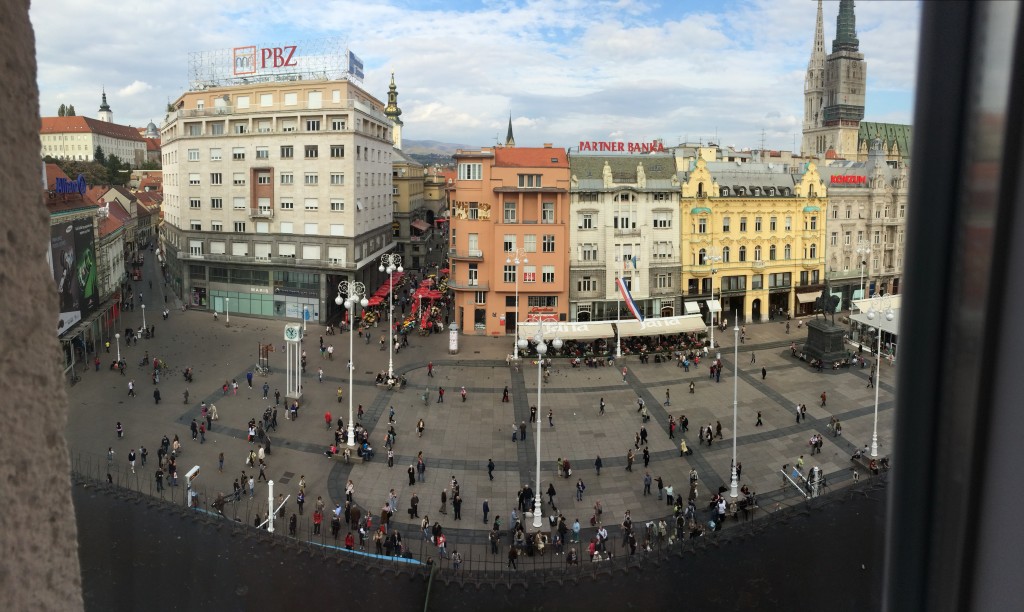 On the way back from Zagreb I flew through London again and changed planes in Heathrow's new Terminal 5. There were several Boeing 787 Dreamliners there…very cool.