Today we started the last major structural part of the airplane – the canopy. The canopy is constructed from the forward edge back, and the first step is to fit the forward canopy skin to the welded aluminum canopy frame.
The frame has some holes already match-drilled in its forward ribs so it's not tough to get the skin on the front of the frame, but the aft part of the frame is drilled in assembly with prepunched holes in the skin. The aft frame tube didn't line up particularly well with the skin, so I had to apply some manual persuasion (i.e., I used a dead-blow hangar) to make the tube align with the skin for match-drilling.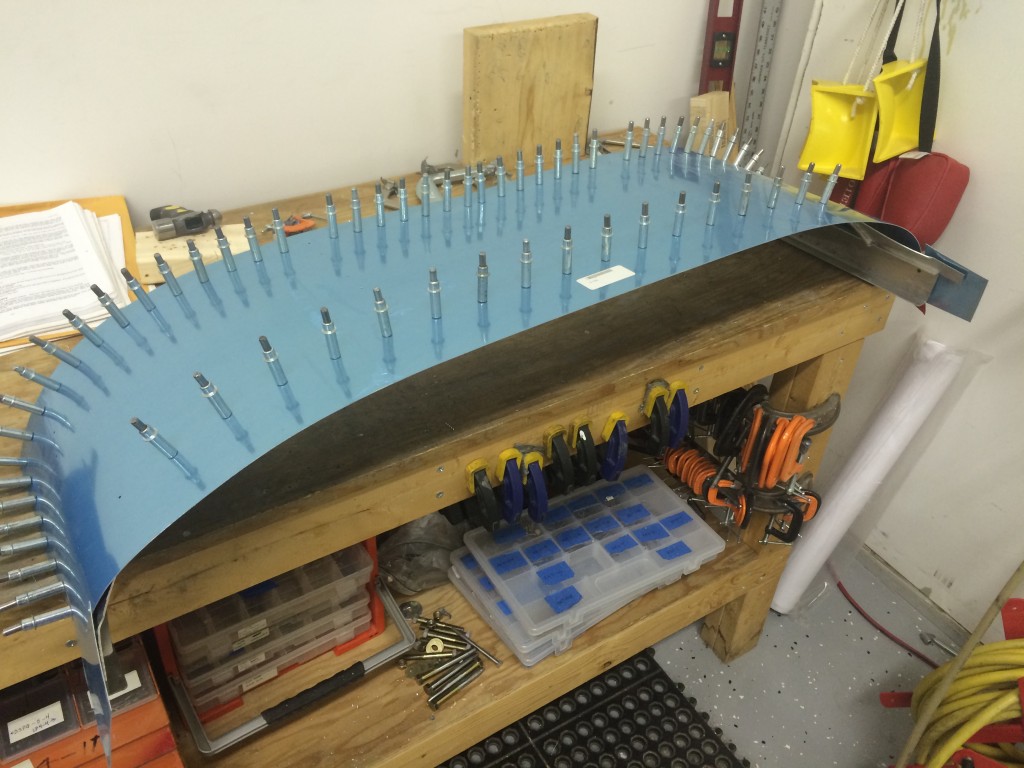 I drilled the holes to #40, although they'll be drilled later on to #30 and countersunk to accommodate blind flush rivets.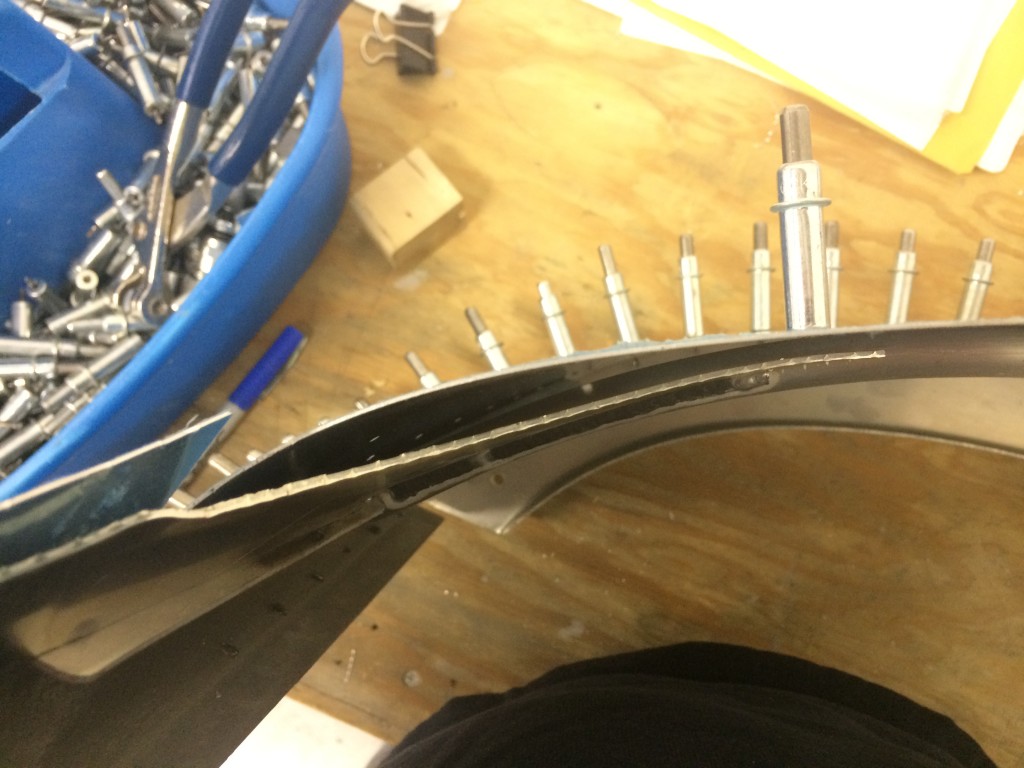 The skin still doesn't fit particularly well…there are some gaps between the frame and skin that just can't be closed. From reading various online forums and other builders' websites, this is a common problem and I'll find a way to deal with it.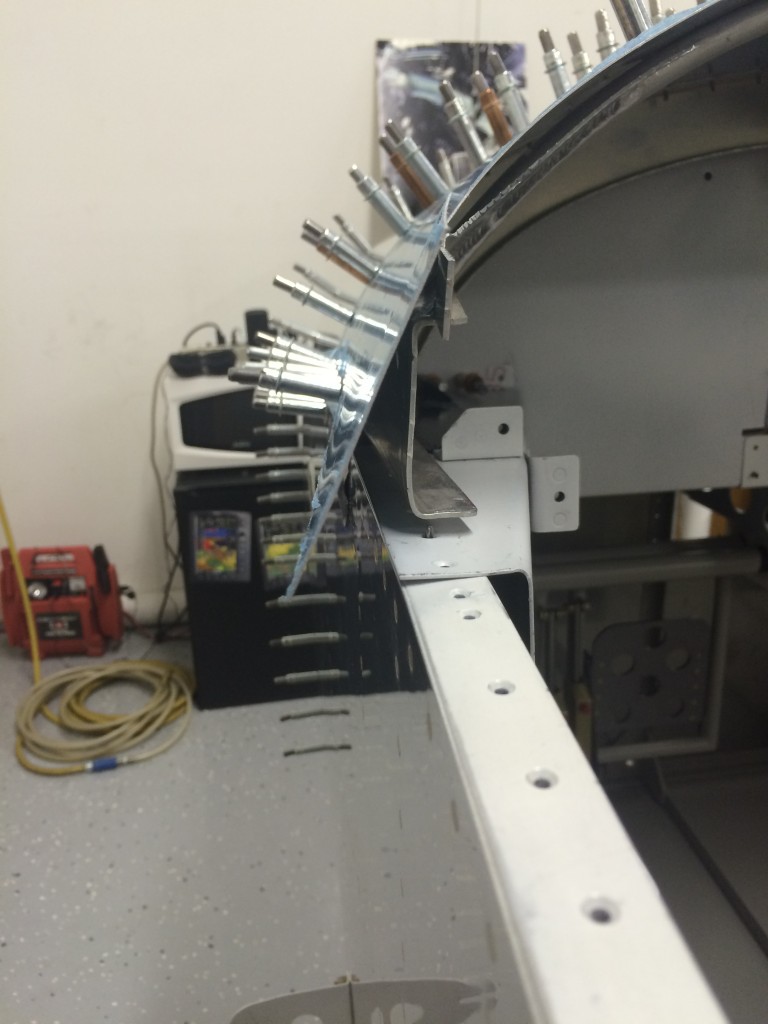 Also, the canopy frame sides don't line up well with the fuselage. Some additional manual persuasion may be required here…