I'm not good at forecasting completion dates for the Mighty RV, but I took a chance on being done this Summer/early Fall and booked transition training with Mike Seager this week in Vernonia, Oregon in the factory RV-7 trainer, N477RV.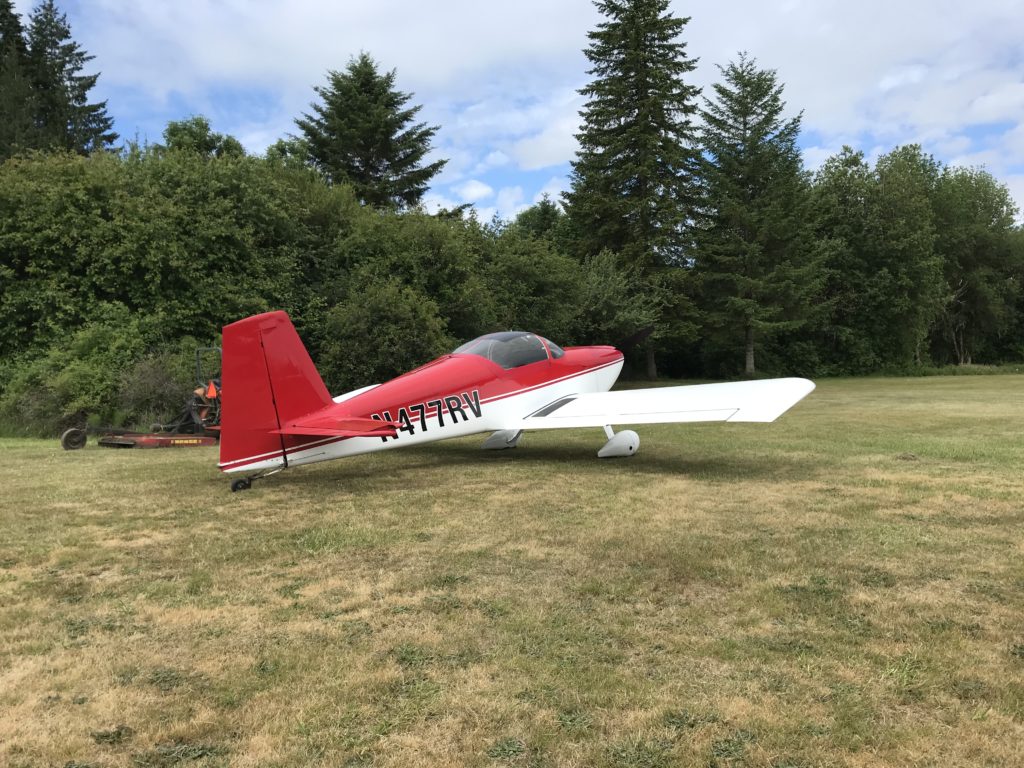 Vernonia Municipal (05S) is beautiful and quiet grass strip with only a few hangars.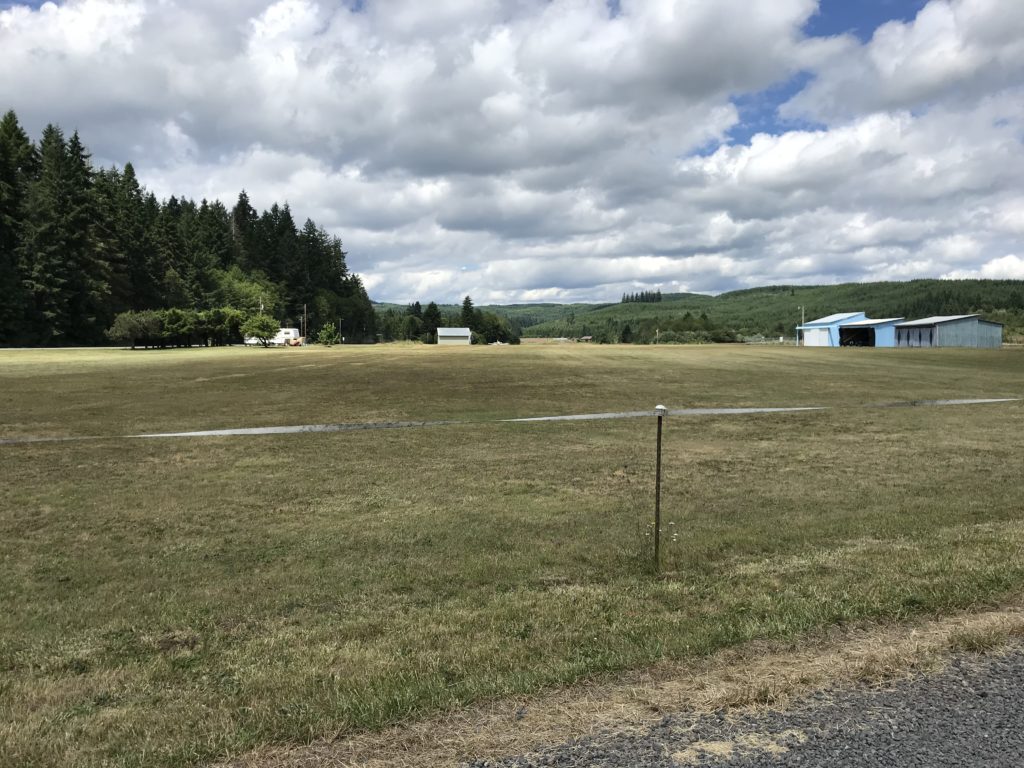 I put off my airline and lodging reservations as long as I could – probably a little too long. It's not particularly easy to find a place to stay in Vernonia, but my wife came across a really great place on Airbnb that's only a mile or two from the airport…

Tamara and her family are great hosts, and their guest suite is spacious, quiet and comfortable. I highly recommend you check it out if you're traveling to Vernonia for training with Mike!
The first flight on 26 June was a short intro flight from Vernonia to Scappoose (KSPB)…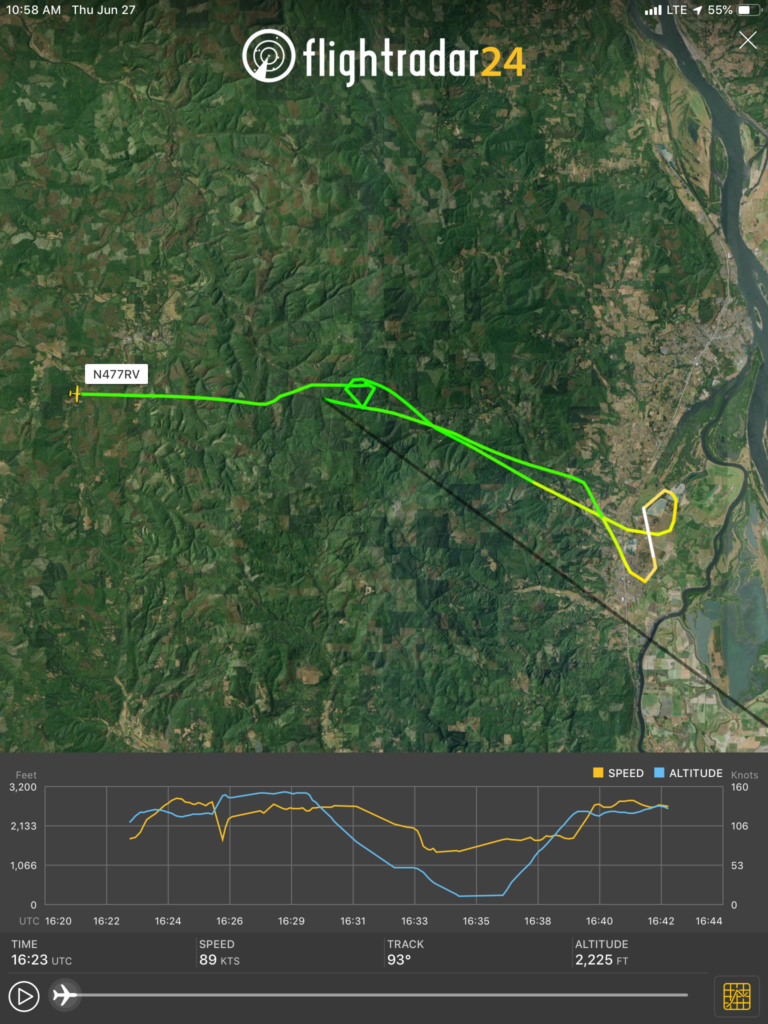 Turns out that my first landing in Scappoose was one of only a few really good landings I made that week!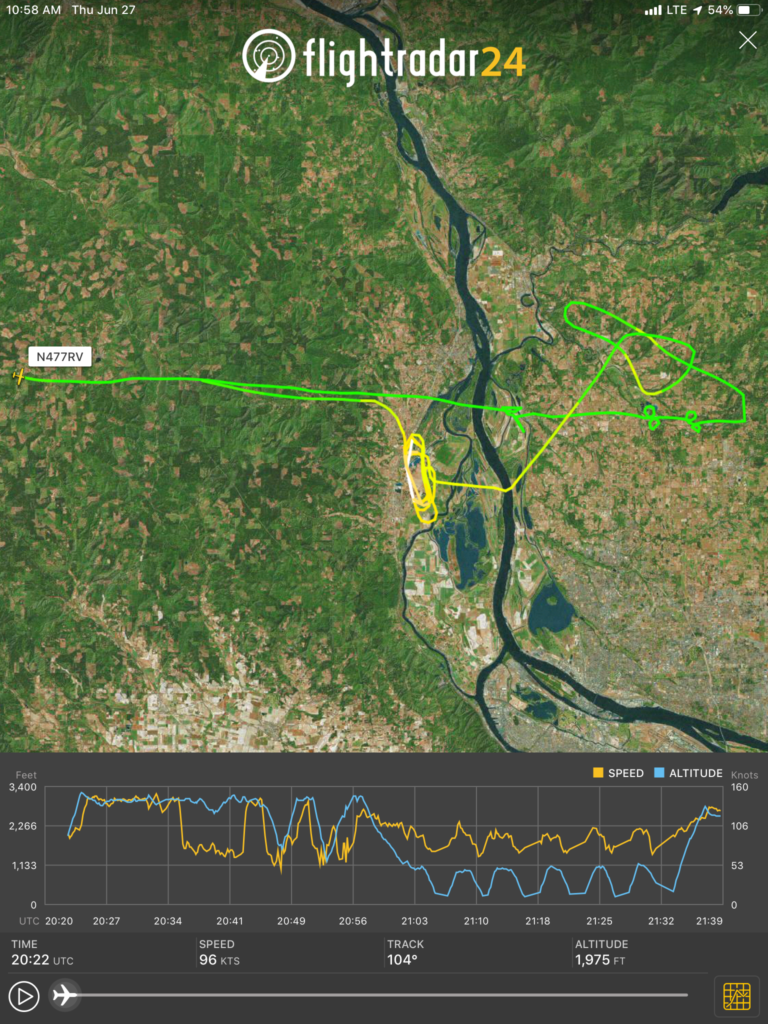 The second flight on 26 June consisted of air work – steep turns, slow flight, power off/on stalls – and several touch-and-gos at Scappoose. N477RV had only recently been updated with an Advanced Flight Systems glass cockpit including ADS-B Out and In.
The RV-7 is easy to fly, but there's definitely a learning curve when transitioning from a slower, less-responsive airplane. Control forces are significantly lighter, and gentle nudges on the stick quickly replace larger movements used on garden-variety Pipers and Cessnas. The RV is less speed-stable than I expected – a known characteristic – so Mike teaches trimming for pitch attitude rather than speed and that seems to work well. Stall characteristics are fairly benign, with a slightly sharper break but fast recovery with pitch reduction and/or power addition. Rapid application of power at low airspeeds can produce pronounced torque roll which was an eye-opener at first, but I quickly became used to it. Power-off descent rates are relatively high, in the vicinity of 800 feet per minute in this airplane equipped with a constant-speed prop.
I'm a relatively low-time taildragger pilot, but I found the RV-7 easier to land than the Citabria I've been flying. The RV's large rudder requires less movement to keep the airplane pointed in the right direction, and its wide-stance landing gear and low wing make crosswind landings less challenging than the Citabria.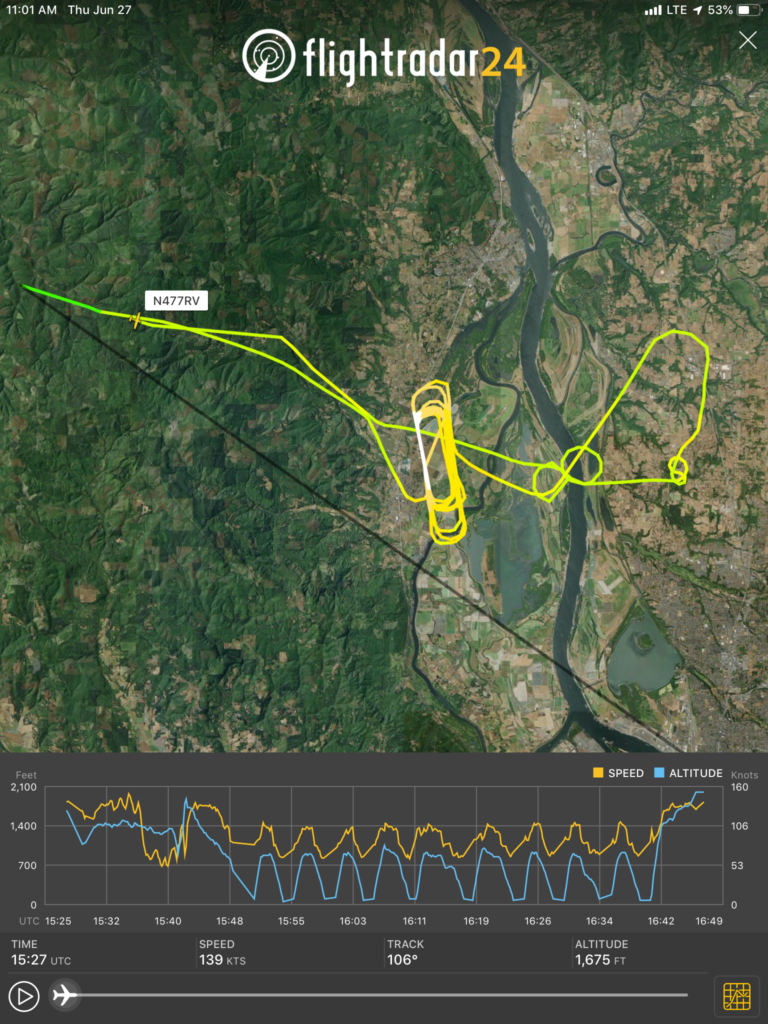 After ten stop-and-gos at SPB, I was pretty much cooked for the morning of the 27th. Fortunately, Mike had me scheduled for flights right after breakfast and lunch each day, so I had a lot of time in the afternoon to relax.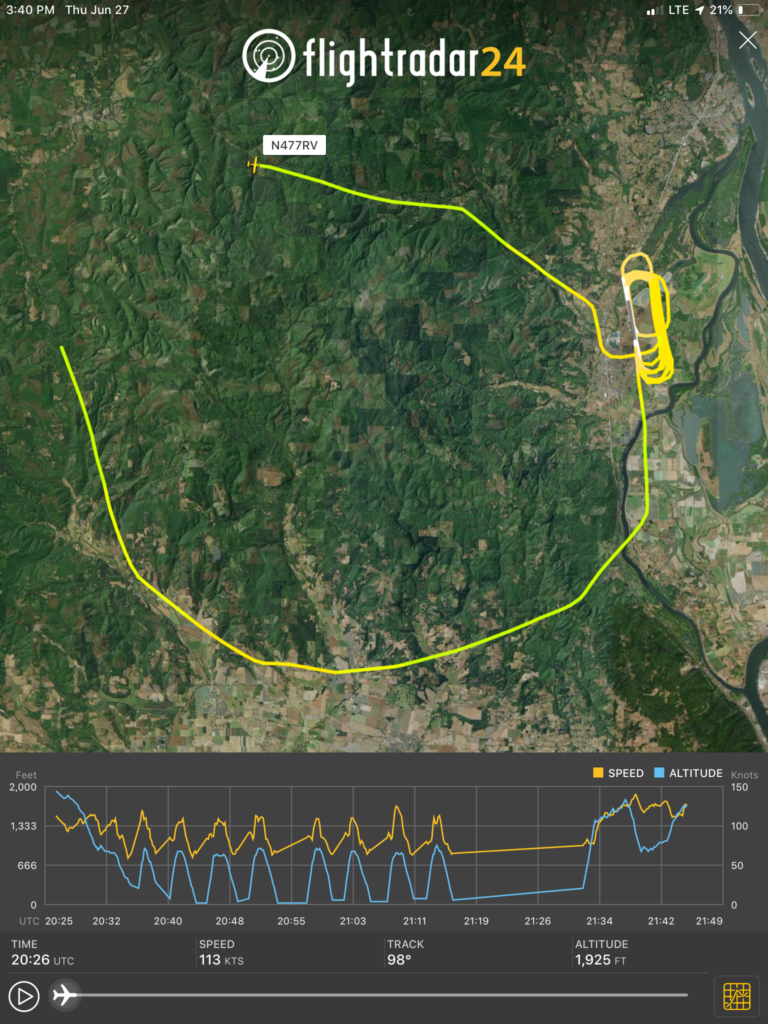 Weather on the afternoon of 27 June was challenging…there were showers and thunderstorms moving through the area so we took some detours to stay legal as we worked our way back to Vernonia.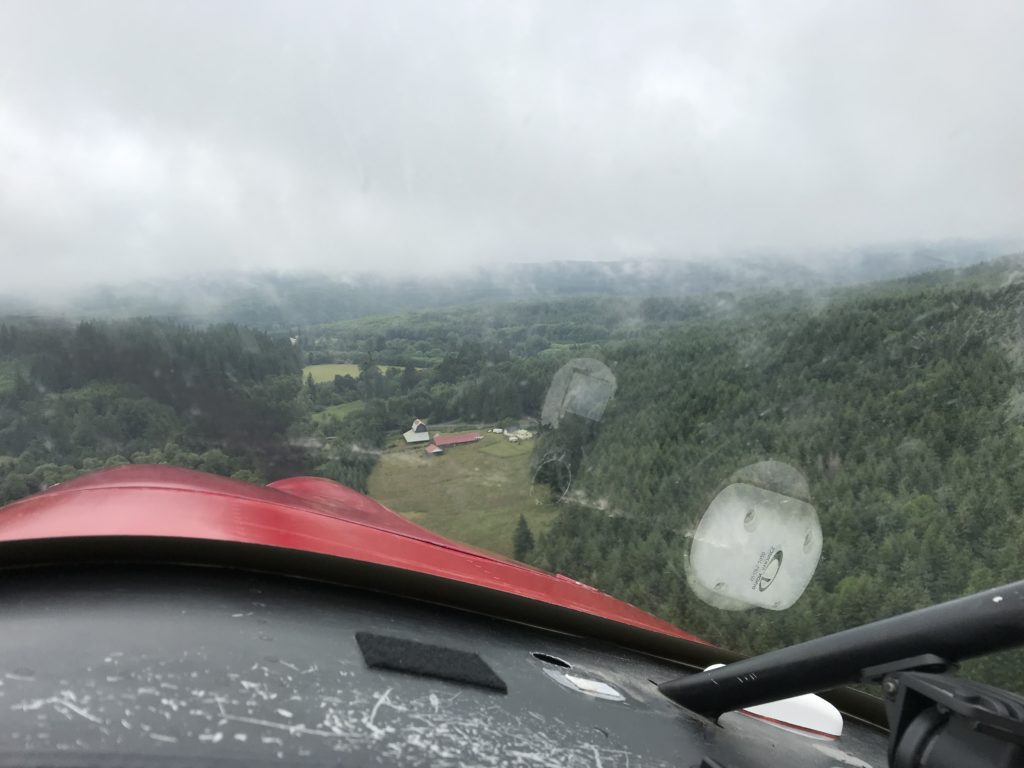 Blah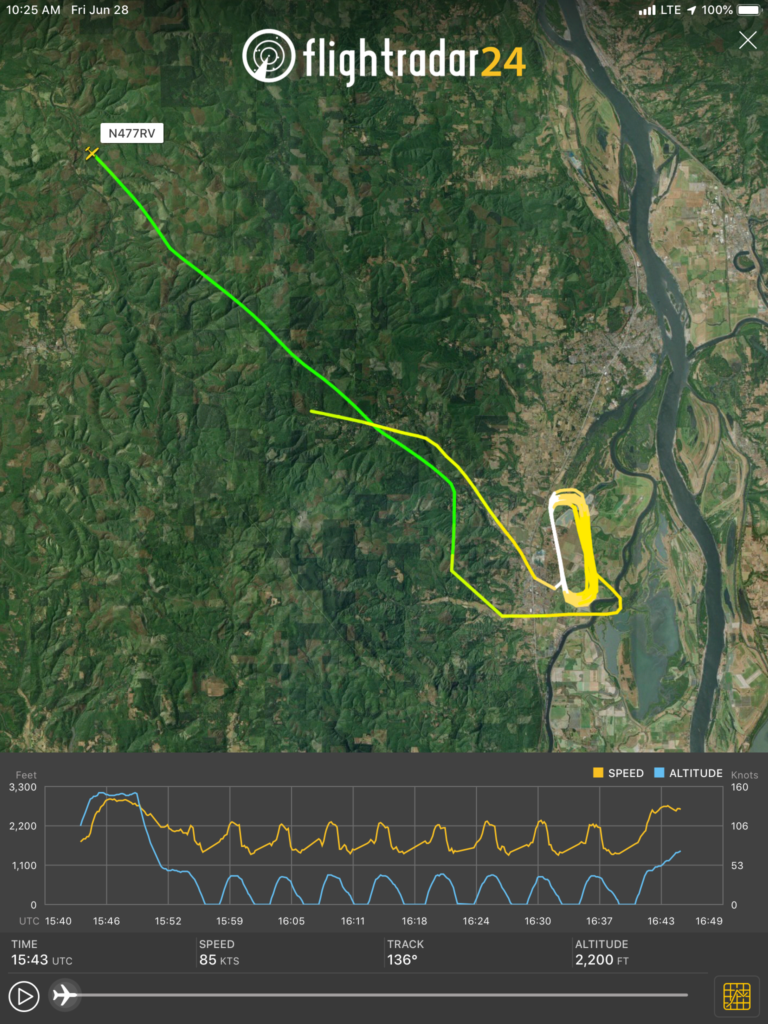 Lots more touch-and gos on the morning of 28 June. At this point I thought I was improving nicely, but the afternoon was to prove me wrong…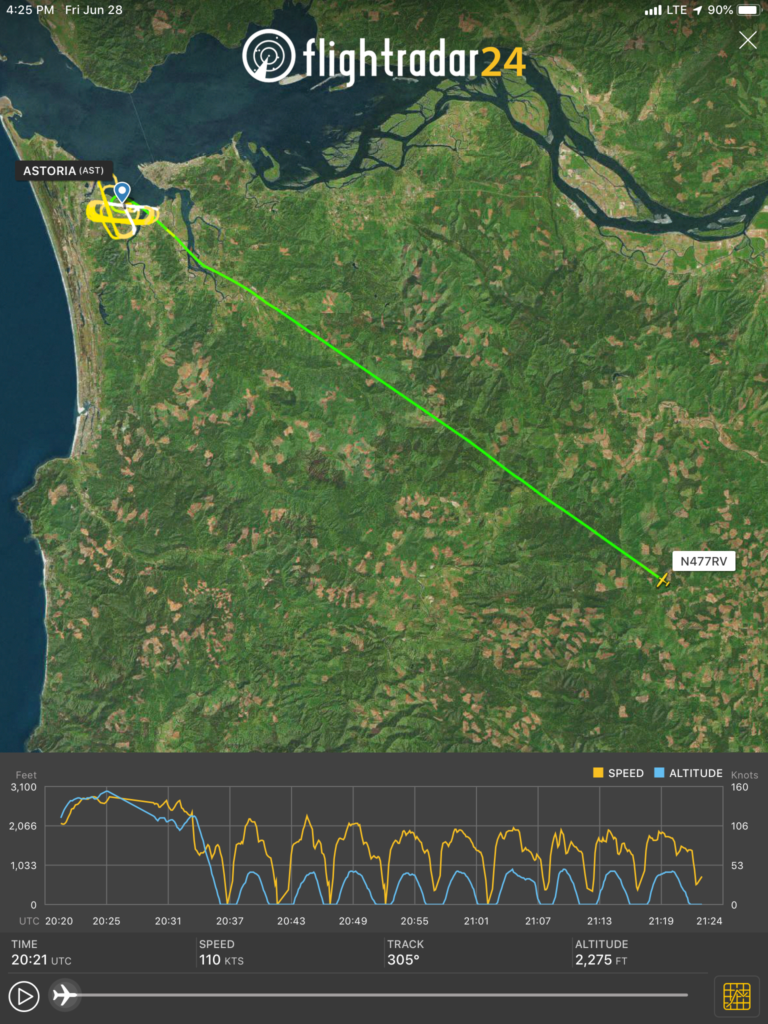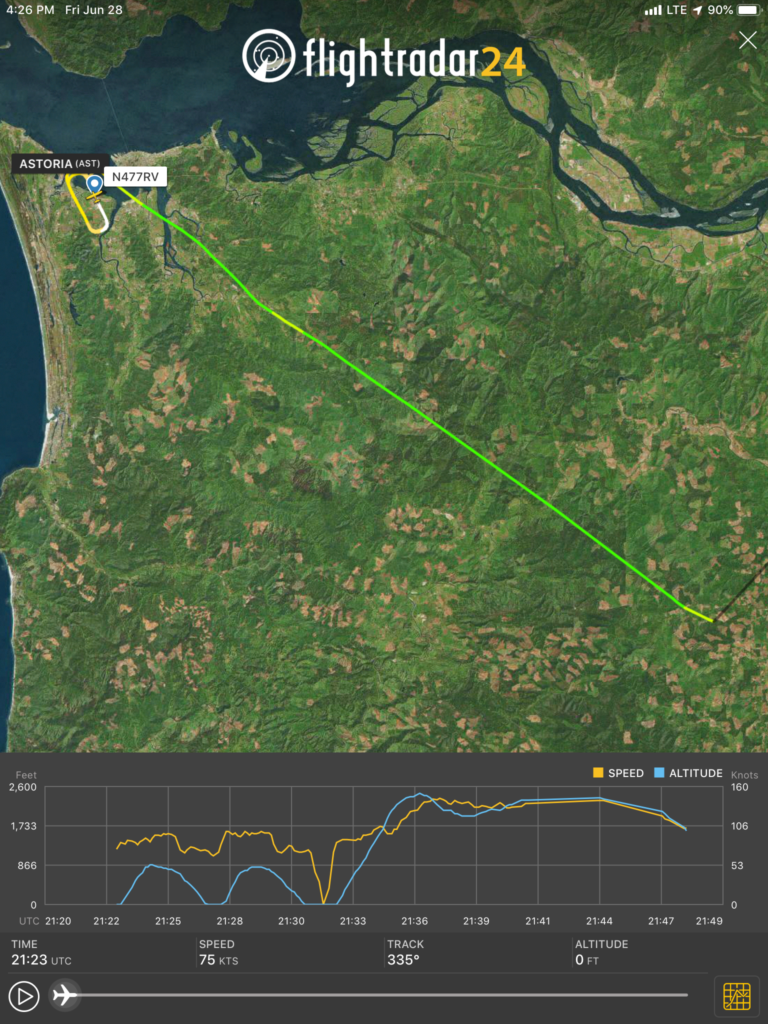 We headed over to Astoria (KAST) for some crosswind landings on the last flight of my transition training. I can't say that these were the best landings I ever made, but Mike patiently worked me through my mistakes.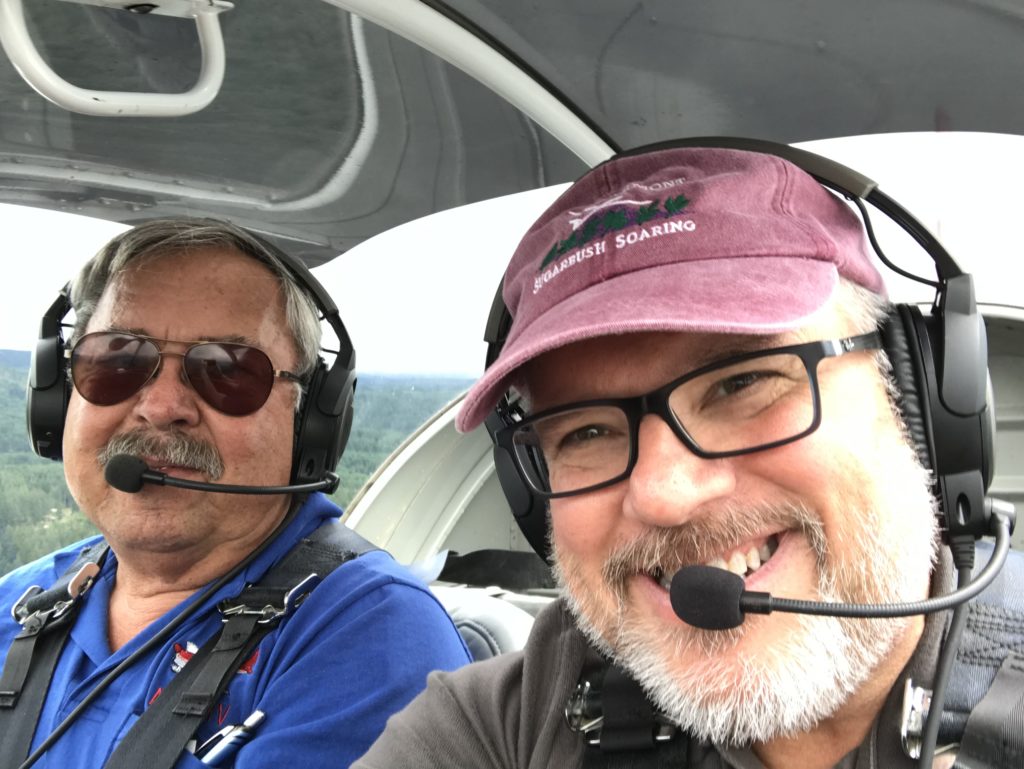 My RV grin is in full force. Mike is a wonderful instructor – patient and easy to work with while training to high standards. I'm certain that I'm not the best student that Mike has ever had, but I'm pretty sure I'm not the worst and I definitely felt very comfortable flying the RV-7. I couldn't wait to get back and finish up the Mighty RV!