Today was a great day, for many reasons. First, I was invited on a dawn patrol breakfast flight with Bob DiMeo, my EAA Technical Counselor, and a group of pilots from eastern/central Massachusetts and New Hampshire. The Dawn Patrol was heading to Keene, NH (KEEN) to a little diner right outside the airport. Bob has a beautiful RV-8 painted in Tuskeegee Airmen colors.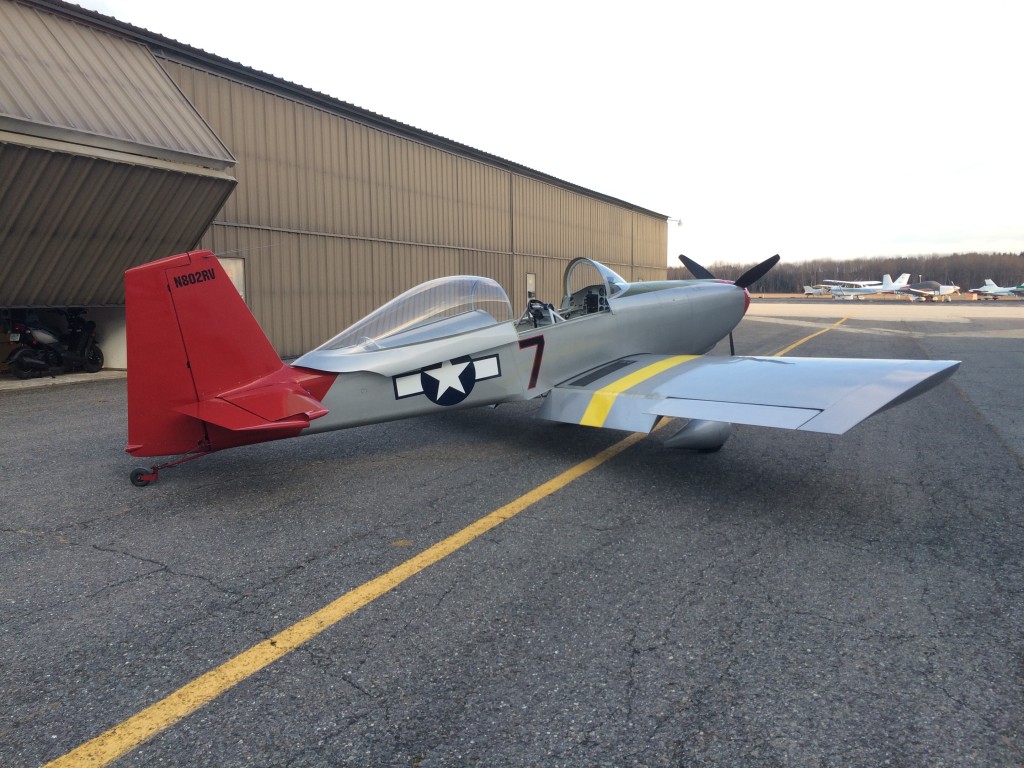 We departed Nashua with a Bonanza.  You'll see it in the panorama below, just above and in front of the right wingtip…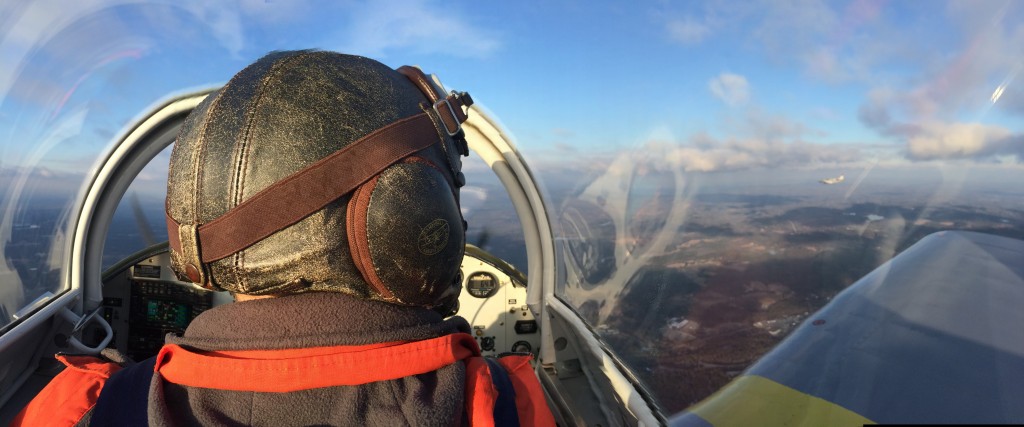 Mount Monadnock was in the way…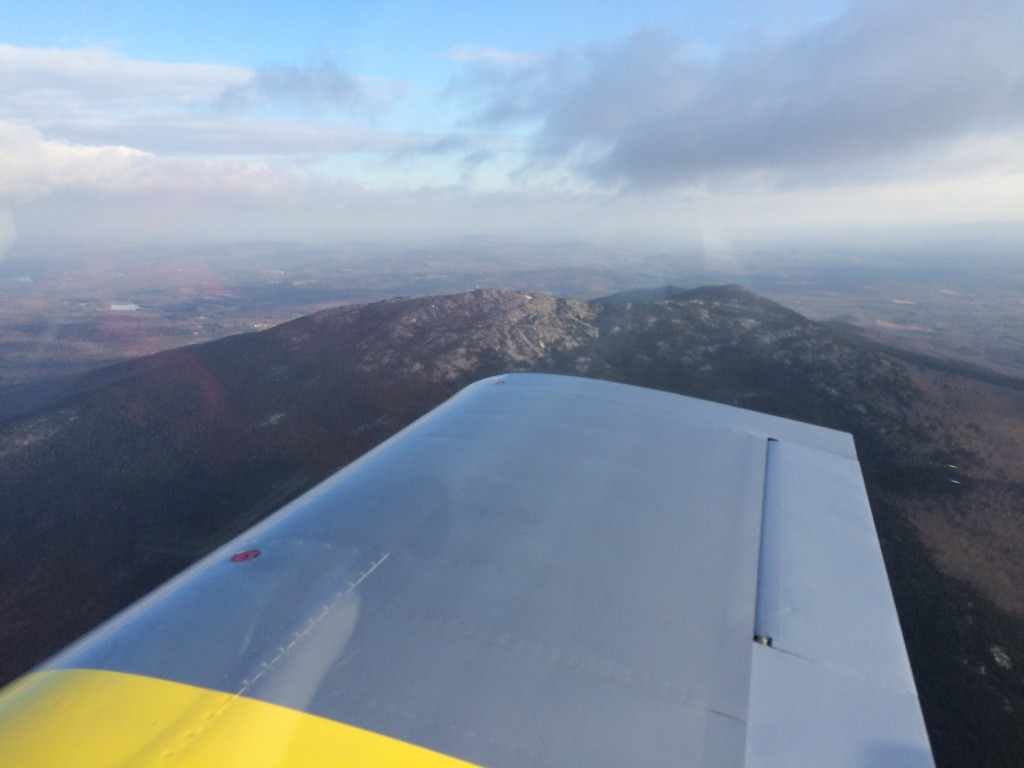 …but fortunately the RV-8 is pretty maneuverable.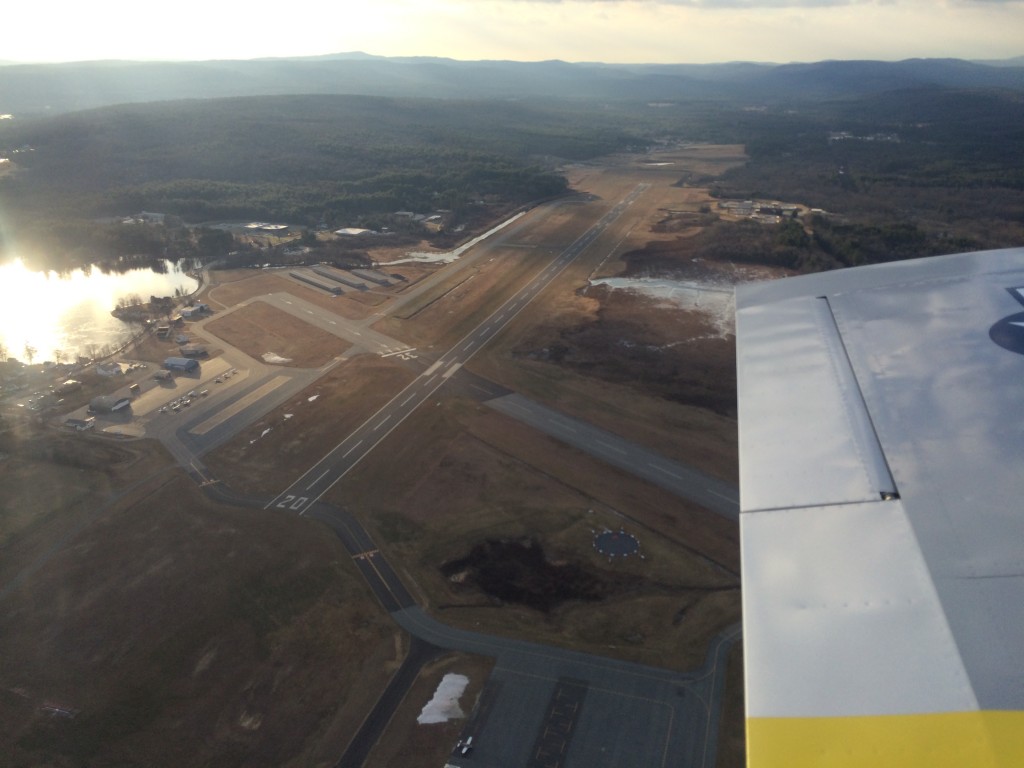 The weather at KEEN was good but deteriorating…there were snow showers moving in from the southwest. The ceiling had come down a bit by the time we left, but we had no problems getting some. All in all, a great flight and I got to log some back-seat stick time in Bob's RV-8.
Once back at Nashua, we started on more RV fun. Once again I wedged my not-petite frame into the tailcone to back-rivet the ELT antenna doubler…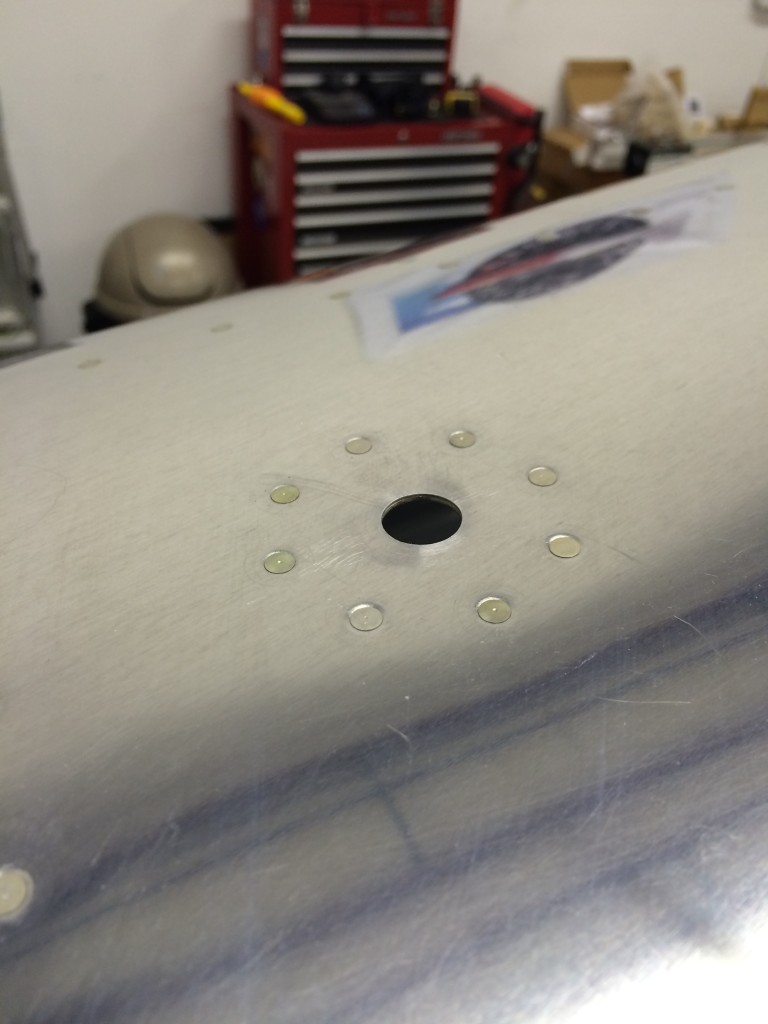 …while Bob managed the back-rivet set on the outside. Then we moved onto riveting two heavy angles to the rear cockpit bulkhead. I didn't get any pictures of those parts, so you'll just have to imagine us working on them.
We then clecoed the canopy side rails in place and riveted them to the fuselage longerons. Here's Bob expertly clecoing the rails…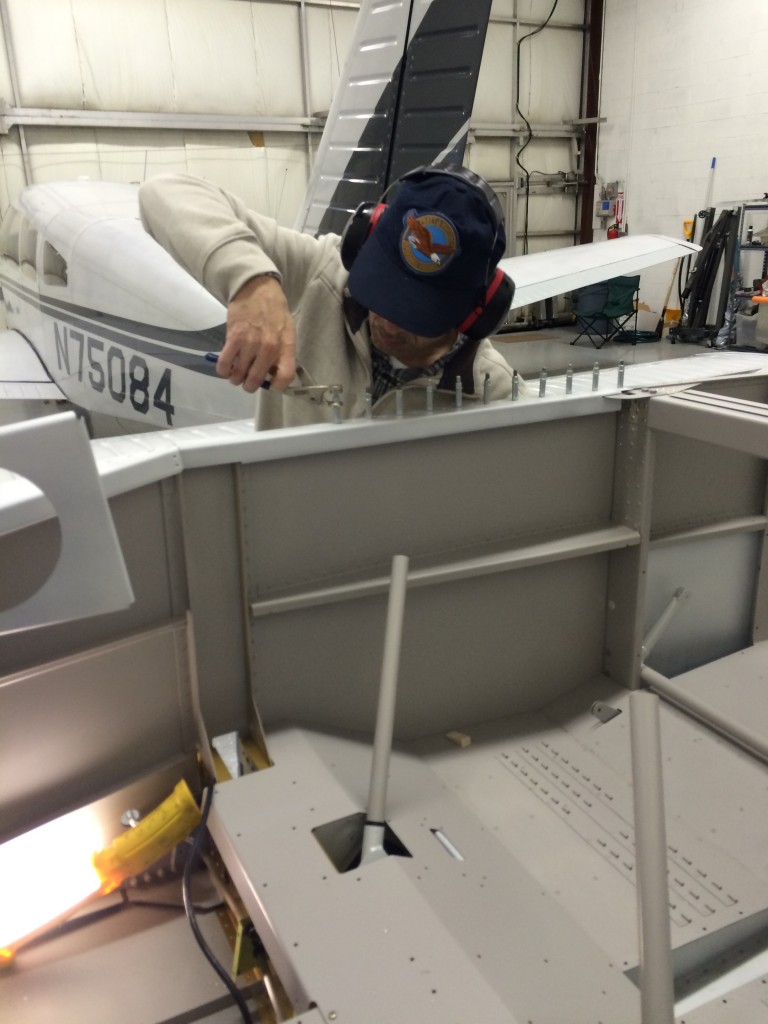 These rivets weren't particularly hard to set, but there were a few that took a little extra time and the use of a very narrow bucking bar.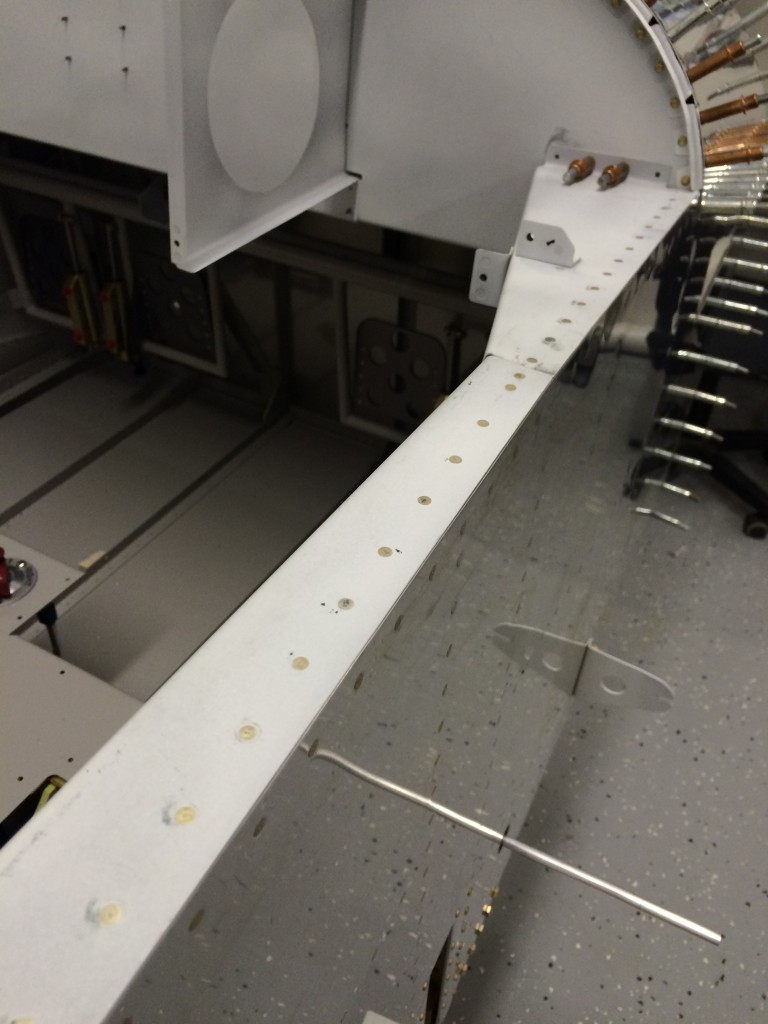 But in the end, the side rails look good on the fuselage.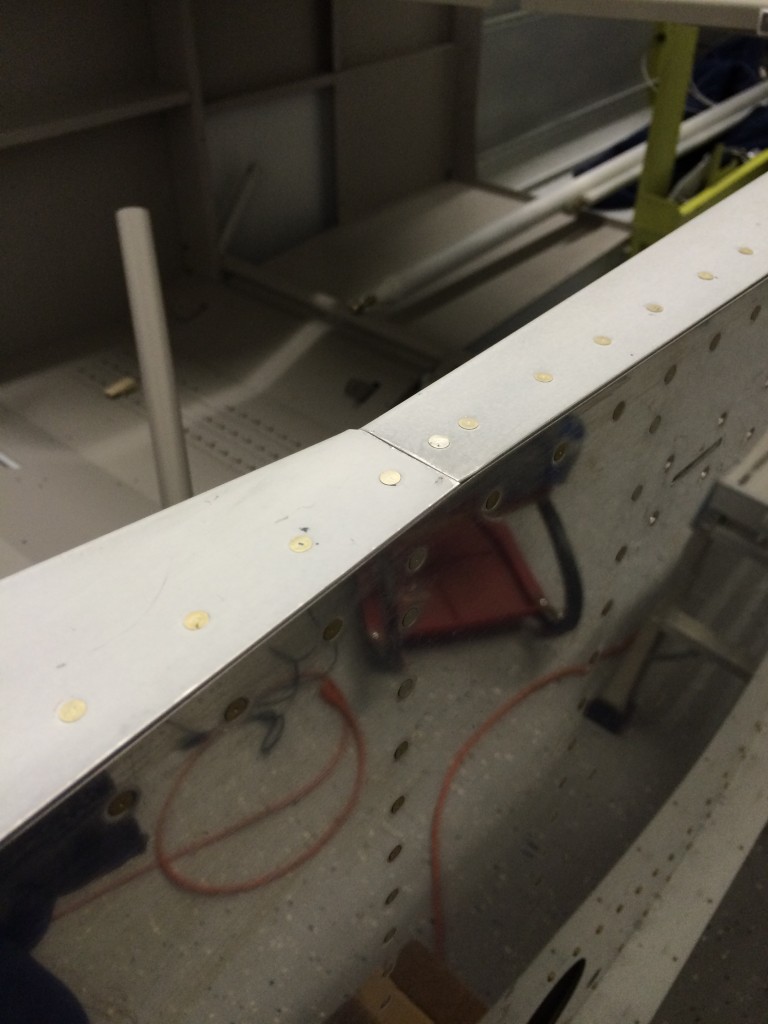 The seam between the forward and center rails came out well, which means that all the work I did bending the longerons really paid off.
So…between flying, breakfast and good progress on the fuselage, it was a great RV day!