…is getting brighter – it's time to start installing and wiring avionics. I've been plotting and planning how to mount the Garmin G3x Touch system, radios and transponders and I've settled on building a tray which will hold all the remote-mounted LRUs, Comm 2 and transponder.
Here's a cardboard mockup.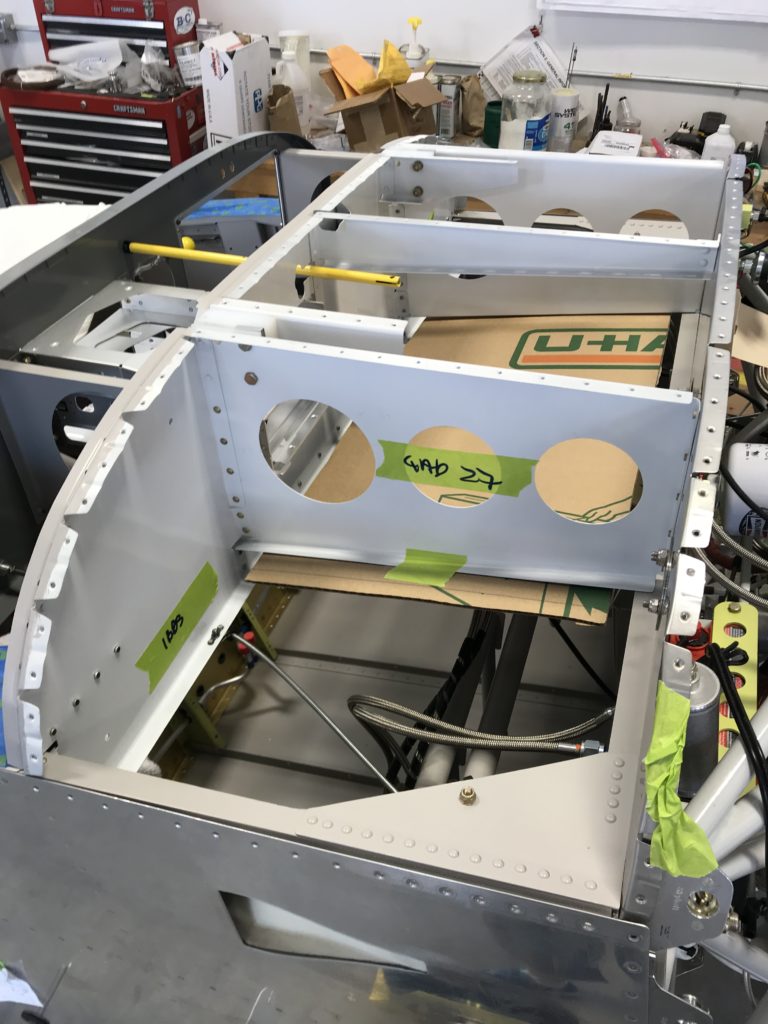 …and the tray with avionics temporarily attached.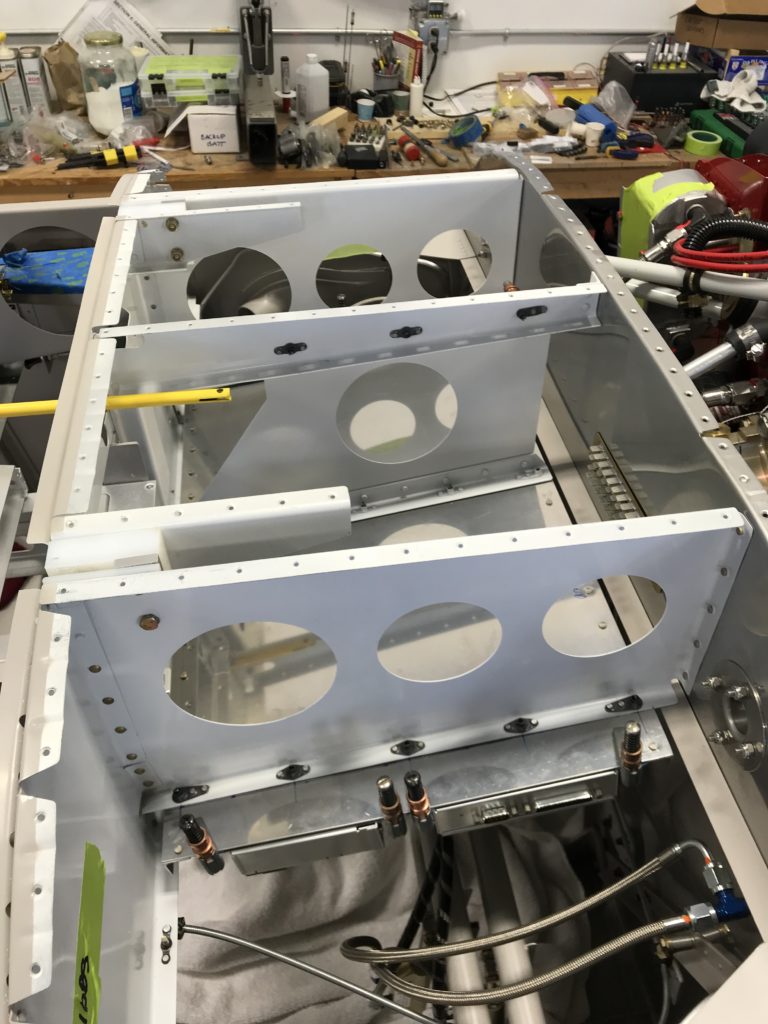 The GAD 27 and GAD 29 are on the right side. Most of the airframe power interfaces will be through the right firewall passthrough so having these boxes on the right should make wiring a little more straightforward.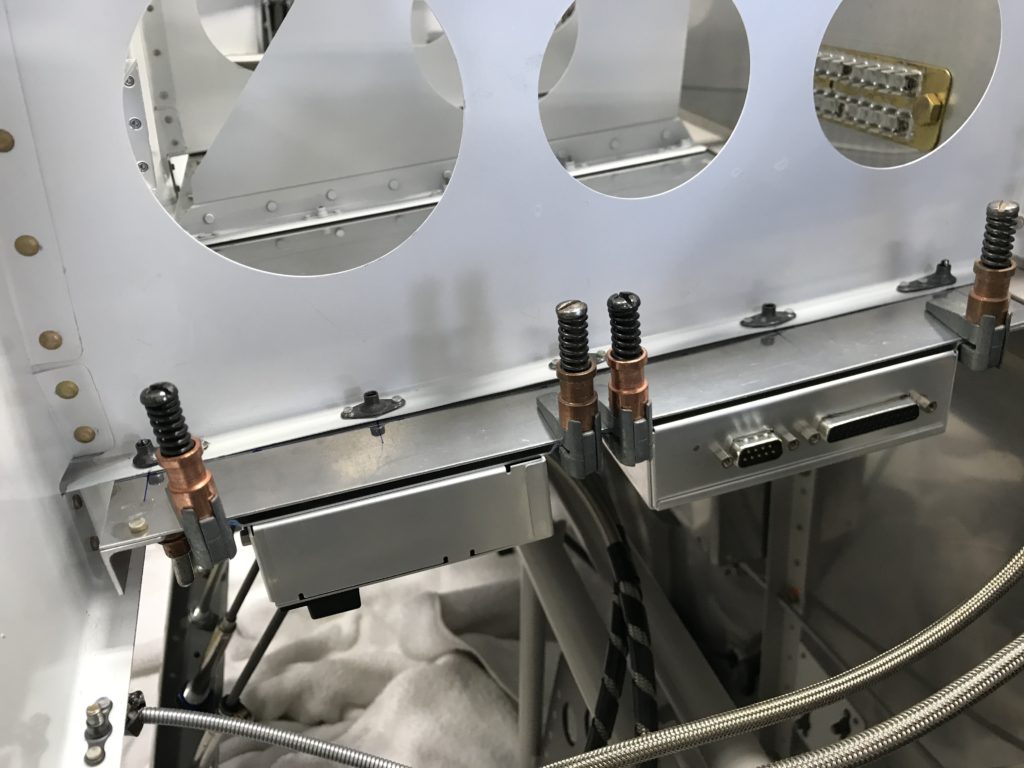 The GEA 24 engine interface is on the left side as most of the engine sensor wires will come through the left firewall passthrough. Guess where the AoA CPU is going?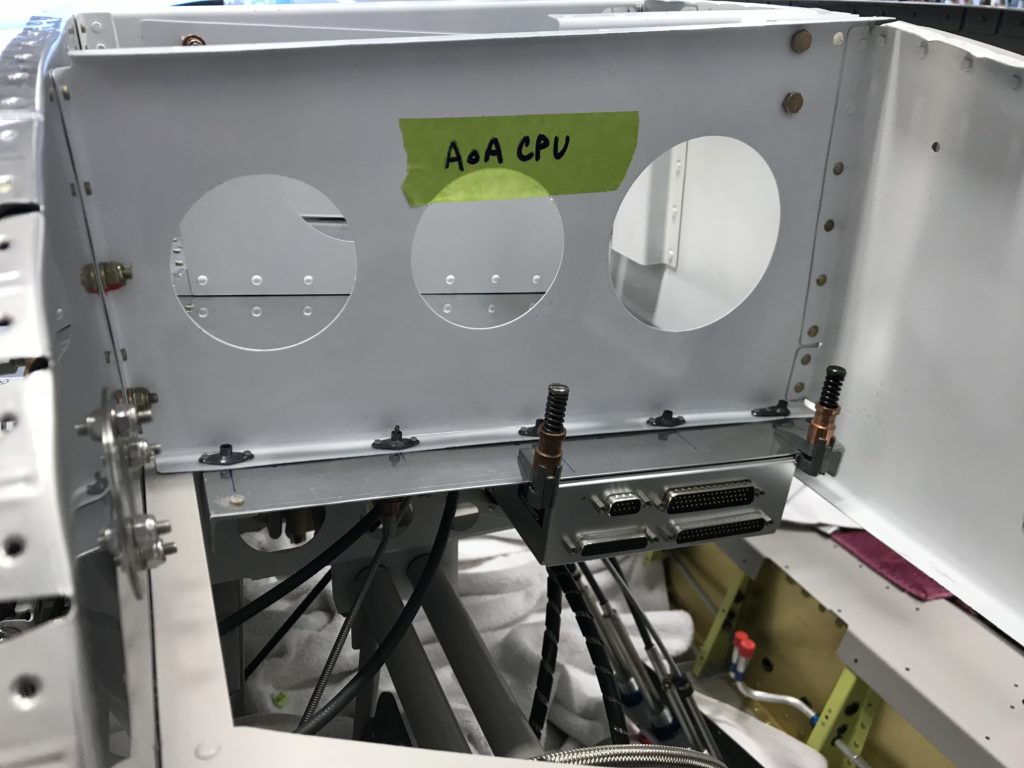 More pics? Sure, I'm glad you asked.