One of the cool things about this stage of the project is that after a few hours of wiring I can turn on some part of the RV's avionics and see it work.
For instance, I've had these Oplite 6 LED lights for several years now and finally got them wired up to the Garmin GAD-27 as instrument panel lights, so they're controllable by a dimmer on the panel. These lights are really rugged and when driven by one of the GAD-27's PWM lighting controllers, they're dead quiet too – no hash on the radio like I've encountered with some other dimmers. Very cool.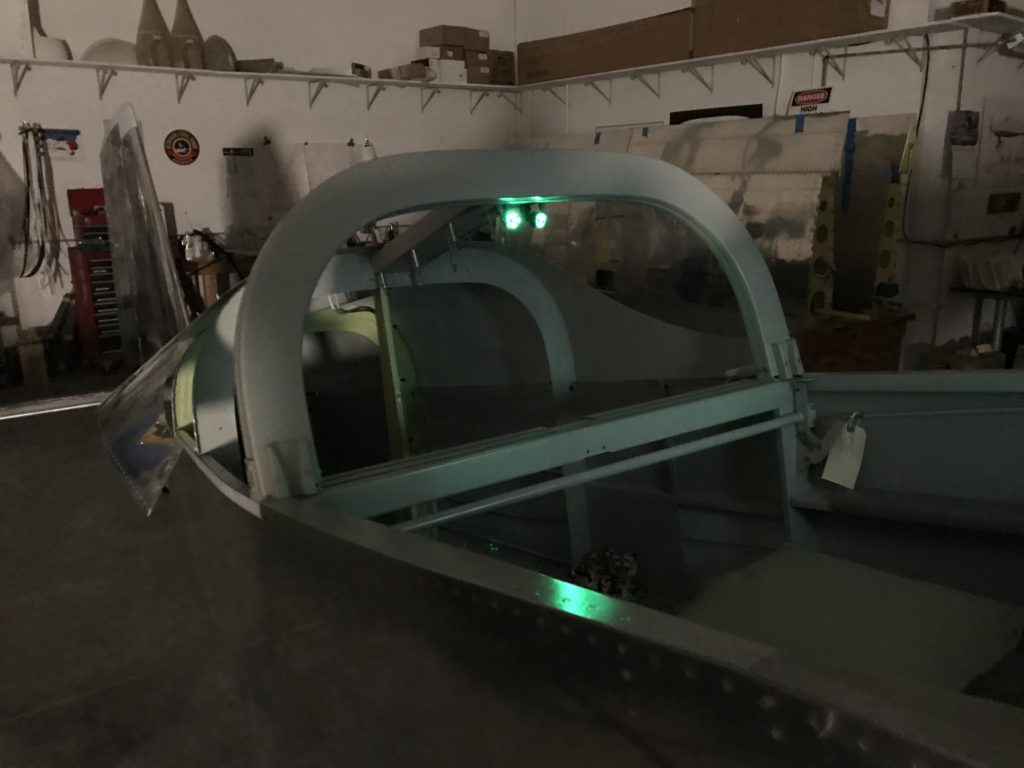 I've also had Whelen LED nav/strobe lights sitting around for a few years, waiting for installation. The tail nav/strobe is finally wired through to the cockpit, and here's some video to show how damn bright they are…low current draw too, and no need for a heavy strobe pack like older nav/strobe lighting systems.
Next on the list was wiring the flap motor, but I need some hardware to fabricate a mounting bracket. So, I jumped ahead to wiring the Advanced Flight Systems Angle-of-Attack (AoA) system. This is the only "legacy" avionics system on the airplane, as Advanced doesn't sell it anymore. I hope it doesn't fail.
For those of you who aren't into aerodynamics, AoA is the angle at which the wing meets oncoming air, thus generating lift. If AoA exceeds a certain value, the wing stalls and lift is drastically reduced – so you can see why knowing AoA might be important for staying in the air. If you're really into the concept, watch this video.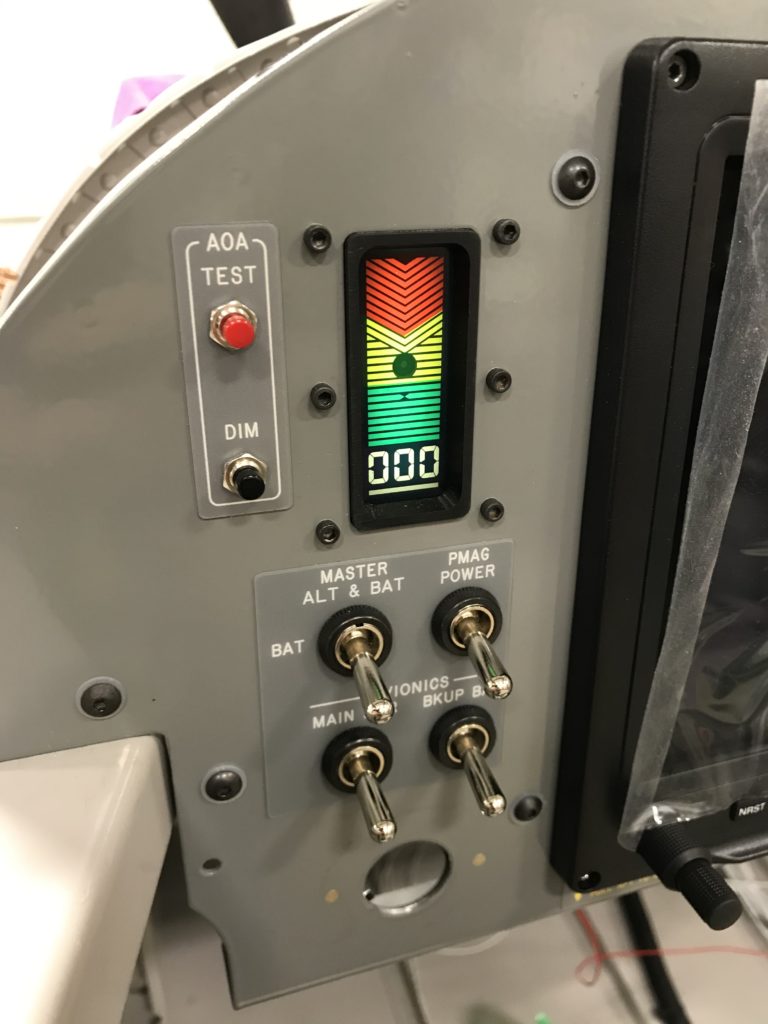 Everything lights up, and the self-test lady says the system is working…
Of course with all the gee-whiz stuff lit up, I had to take a picture. Enjoy!