Back when we put all the small fuselage pieces together into one big pice, I built a spiffy rolling stand to hold the fuselage so I could be moved easily around our small garage. It was adapted from plans provided by Lars Pedersen on VAF.
It served its purpose well, and we've used it as we attached wings and tail, fitted the canopy, and prepped the interior and firewall.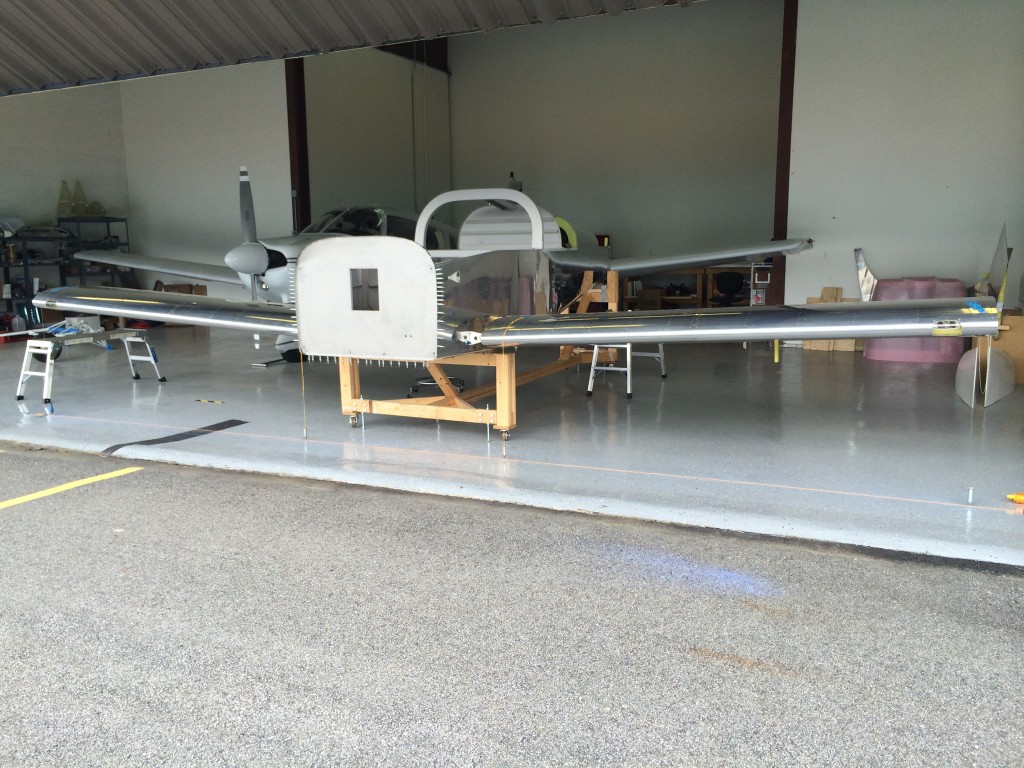 But now that the landing gear is on the fuselage (hopefully) for good, it's time to pass the stand to someone else who can put it to good use.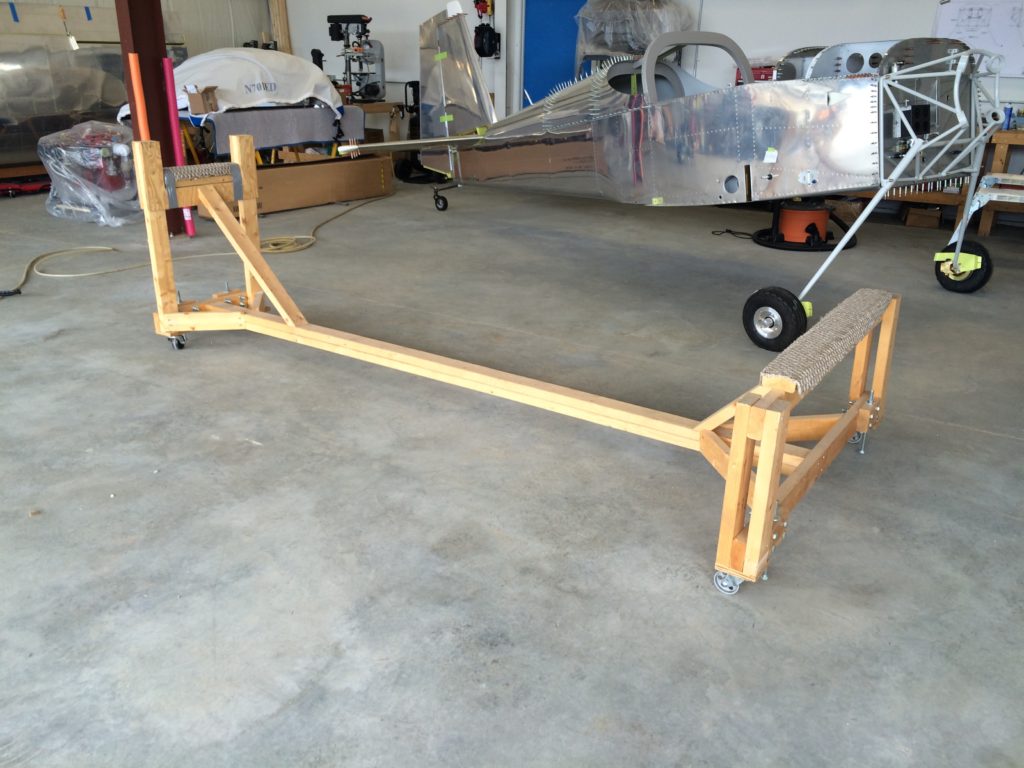 It'll definitely fit an RV-6, -7, -8 or -9 fuselage, and maybe a -10 as well but I haven't measured it to be sure.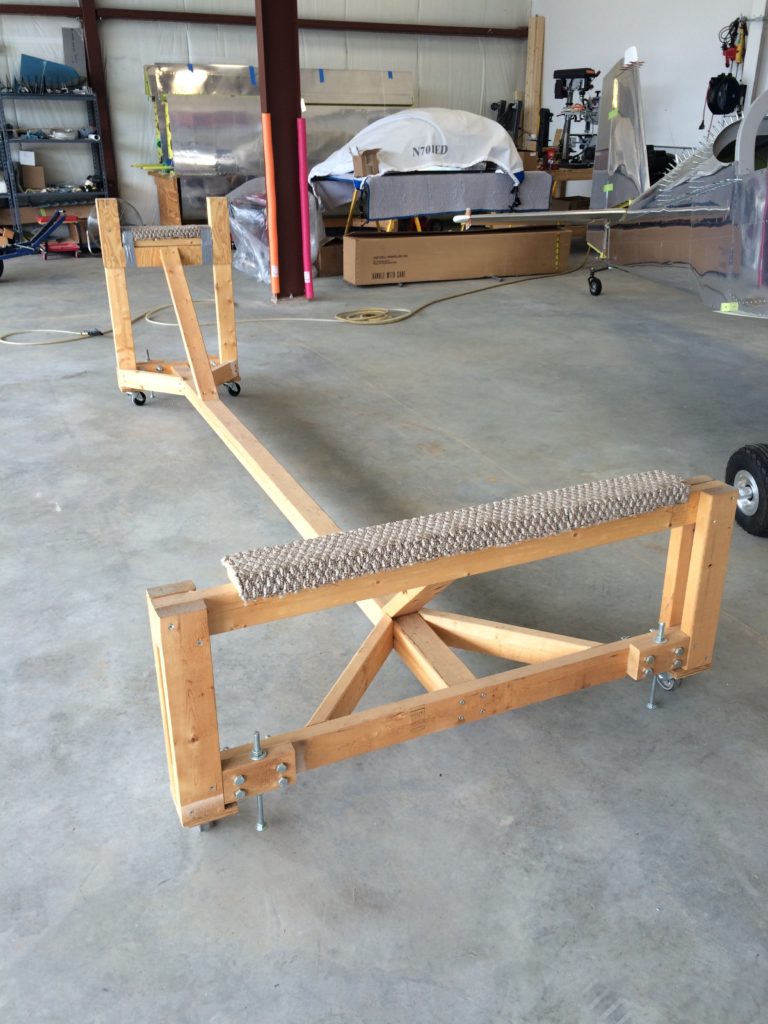 I've added some little jackscrew thingies on each corner to make it easier to level the fuselage when/if needed.
It's free to anyone who will come to the Nashua NH airport and pick it up. All I ask is your promise that you'll put it to good use on your RV project, and that you'll pass it on to another builder when you're done. If you're interested, use the "leave a reply" link on this post to send me a message and I'll get in touch with you.