I'm awaiting delivery of the avionics harness from Approach Fast Stack so I decided to tackle a task I've been avoiding for more than 13 years – fitting fiberglass tips to the horizontal stabilizer, elevators, vertical stabilizer and rudder. I've said before that I hate working with fiberglass and that's still the case.
Van's ships the elevator tips with no front end and recommends fairing over the counterweight with an epoxy/flox fill, essentially making it non removable. I decided to add a thin fiberglass layer over but not attached to the counterweight so that I can remove the tip later on if necessary.
Tip prep was simply sanding down the front surfaces to give the layup something to bond do.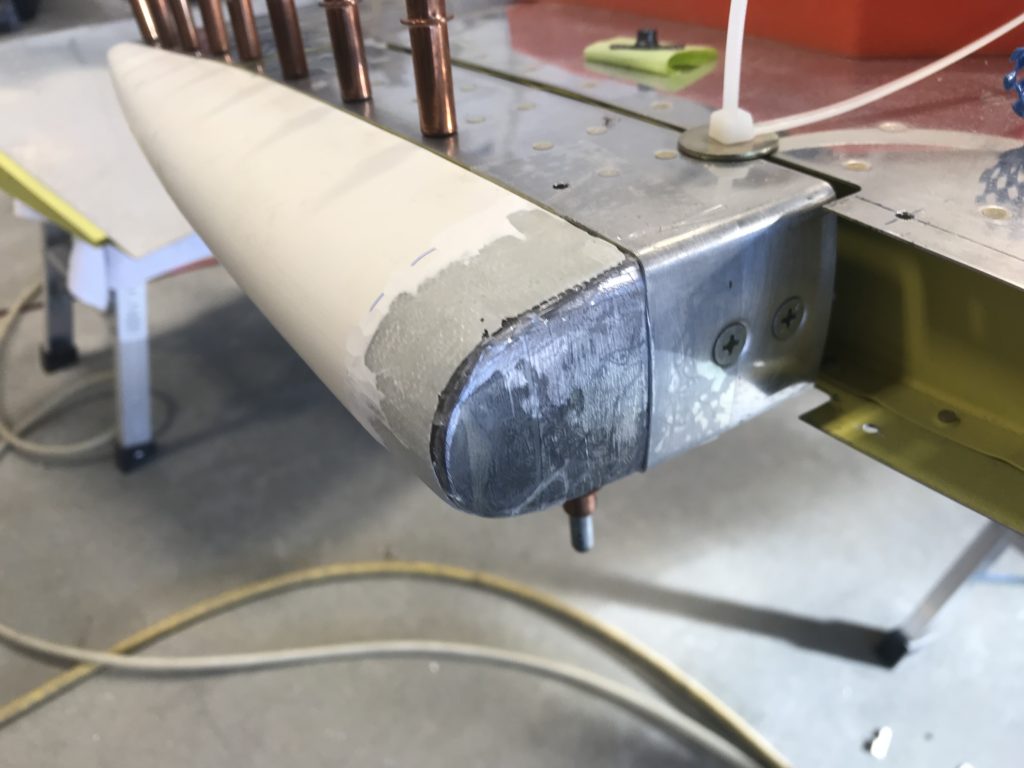 I laid up 3-4 layers of 9 oz BID cloth over the counterweights and front of the tip. Before doing that I covered the elevator and counterweight with clear packing tape as a mold release.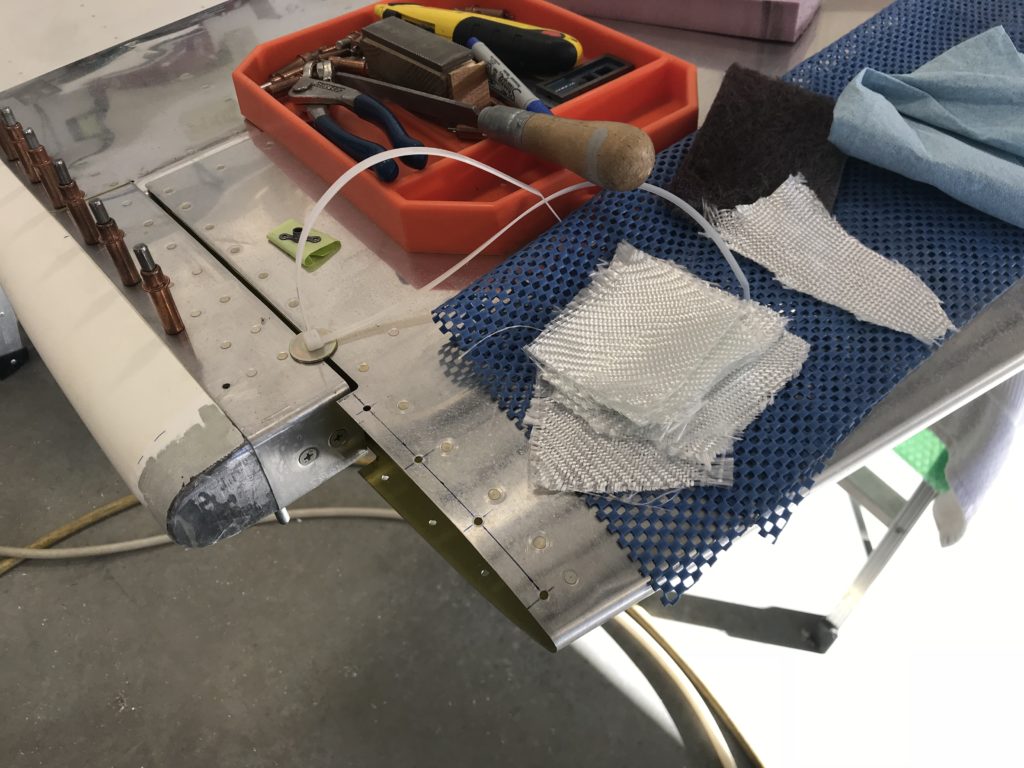 The layup initially looked too thick but when I sanded it down to match the elevator and HS tip there wasn't much left – but there really doesn't need to be.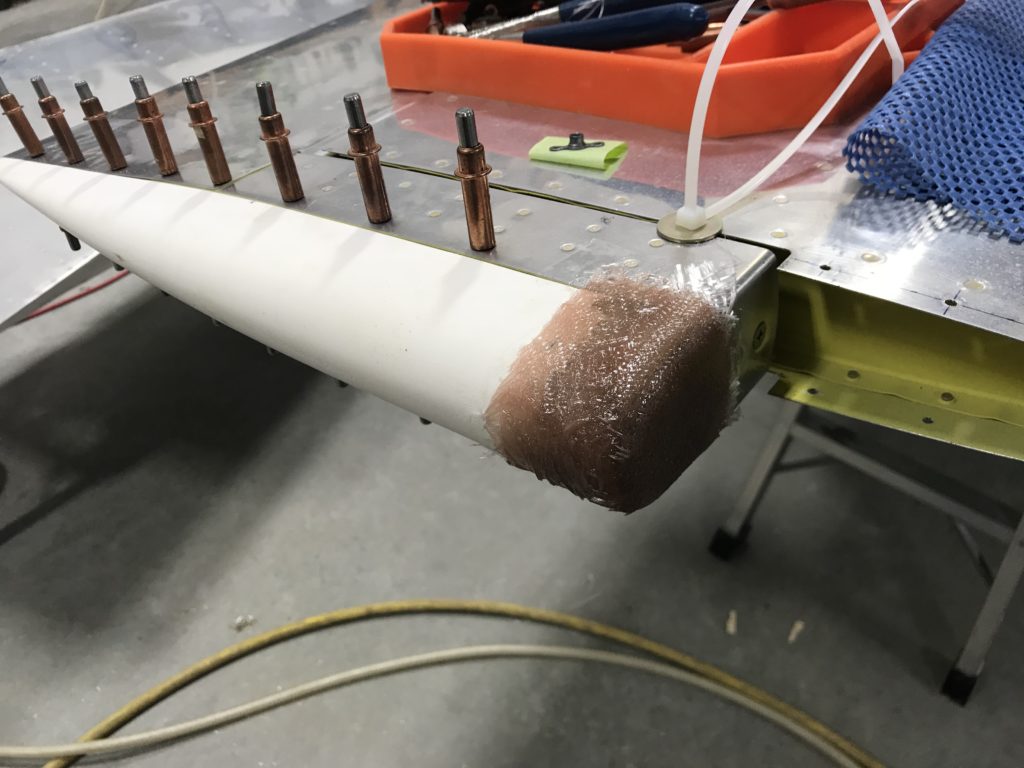 Here's the inside of the tip after removal..it conformed pretty nicely but I had some voids in the cloth that required some additional epoxy to fill.
After sanding and before priming…looks good!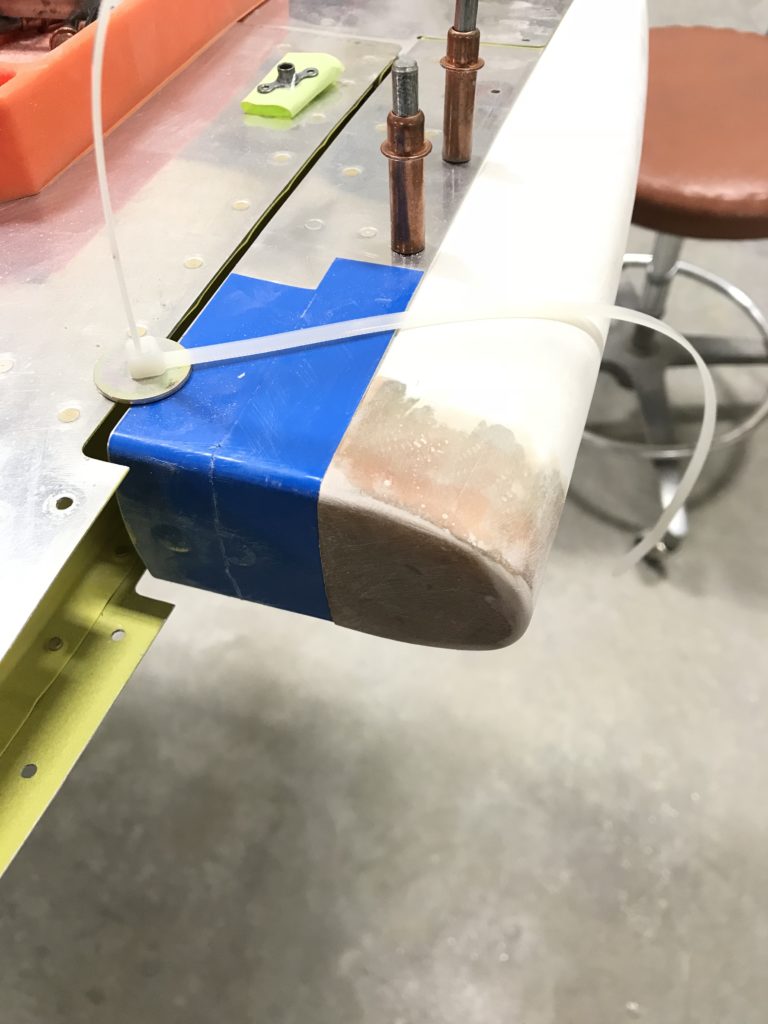 The HS tips come without a back end and there's no requirement to add one but they look better and more "finished" if they're closed – so that's what I did, using the foam technique in Section 5 of the instructions and and a sheet of pink foam insulation from the aircraft construction department at Home Depot.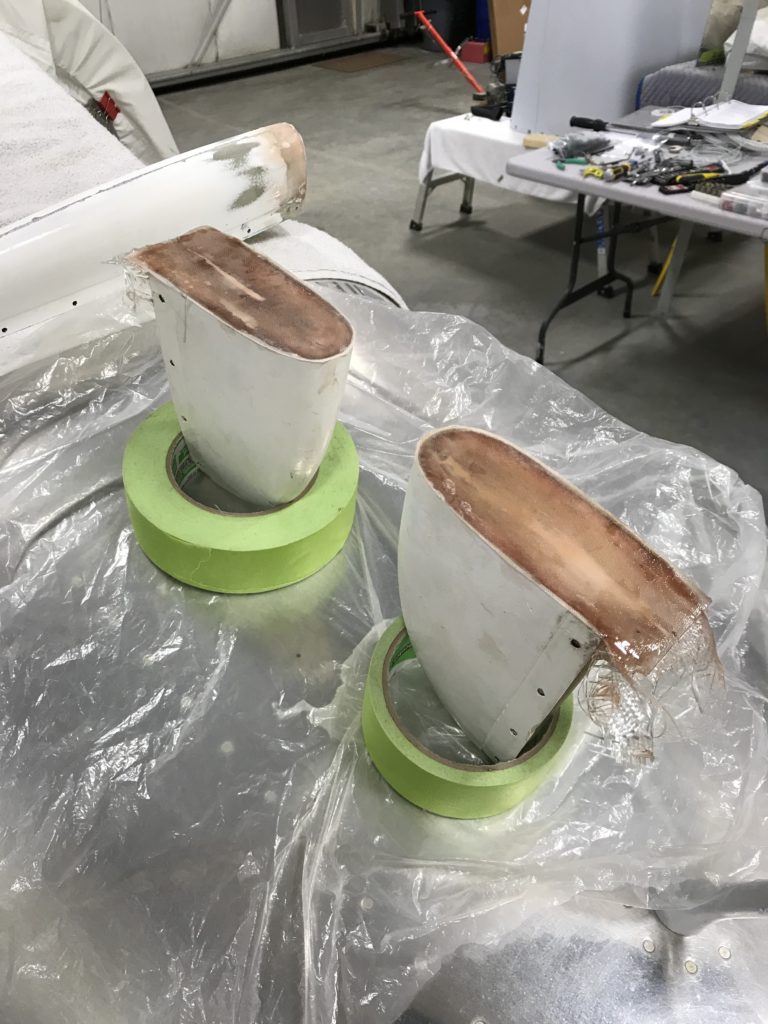 The same foam closeout technique was used on the VS tip…already done in the pic below.
The rudder upper fairing was a really poor fit, a common complaint with previous versions of fiberglass parts shipped by Van's. I had to build up the front end with balsa and fiberglass, and apply epoxy and microbaloons to fill gaps on either side.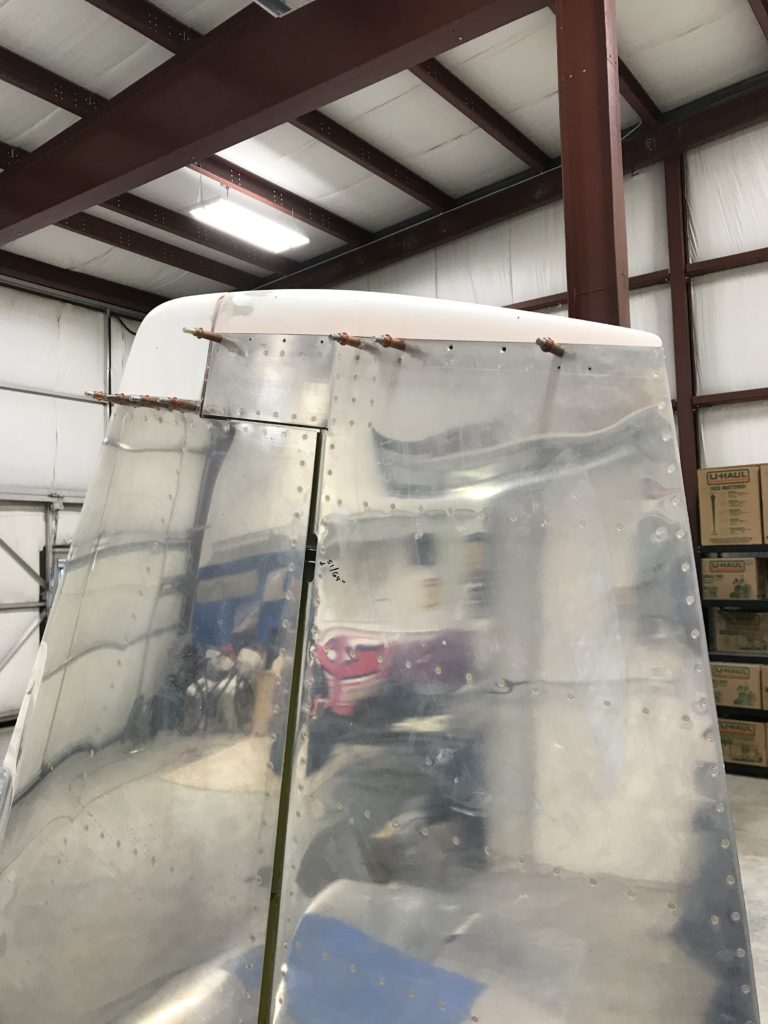 Surprisingly, the rudder lower end cap fit pretty well when trimmed to the scribe marks applied by Van's. I decided to make it removable by adding #6 platenuts to fairing attach points on the rudder.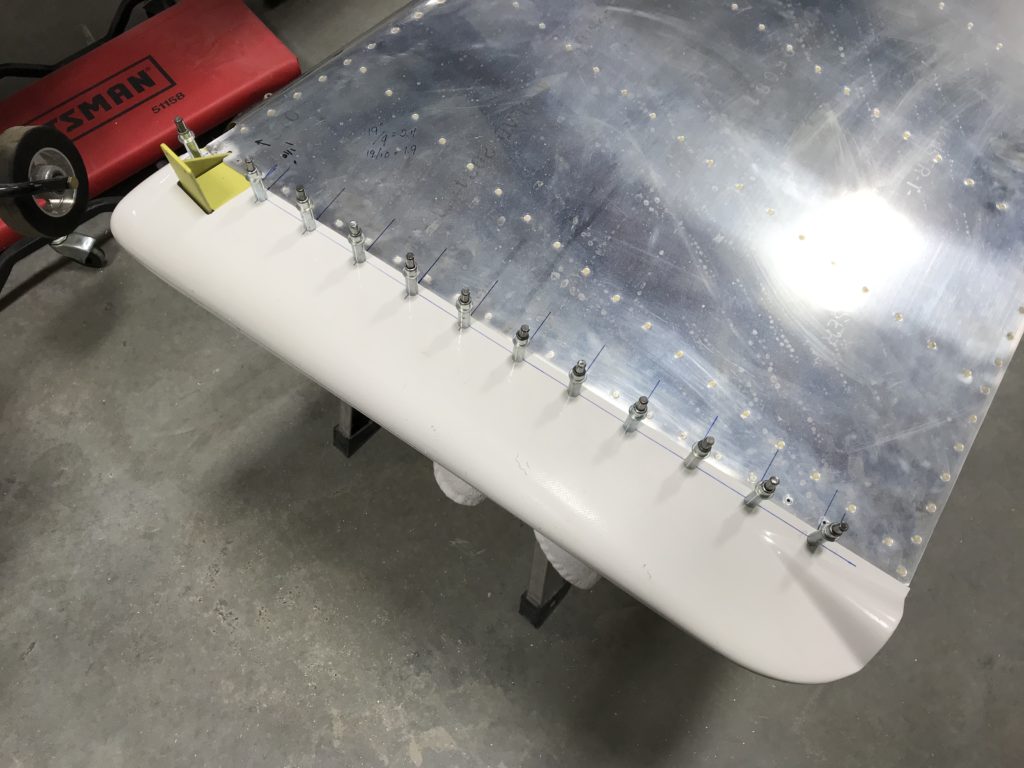 The lower end cap looks good now, but pop-riveting the nav/strobe light attach plate caused the fairing to crack (shit!) so I had to mix up some epoxy and flox for a fix.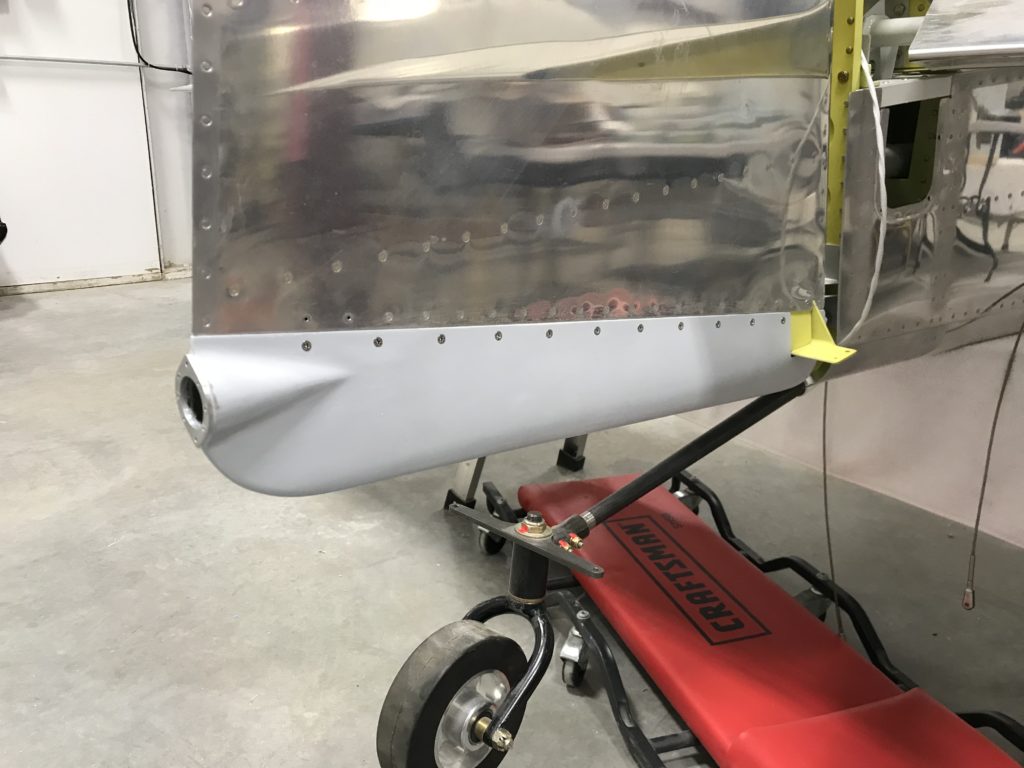 Here are all the emp tips sealed and primed with K36 primer to protect them until time for paint.