There isn't a super-convenient way to route pitch trim and magnetometer wires into the empennage, so I improvised…
Here's the pitch trim servo wire exiting through a lightening hole in the fuse rear deck.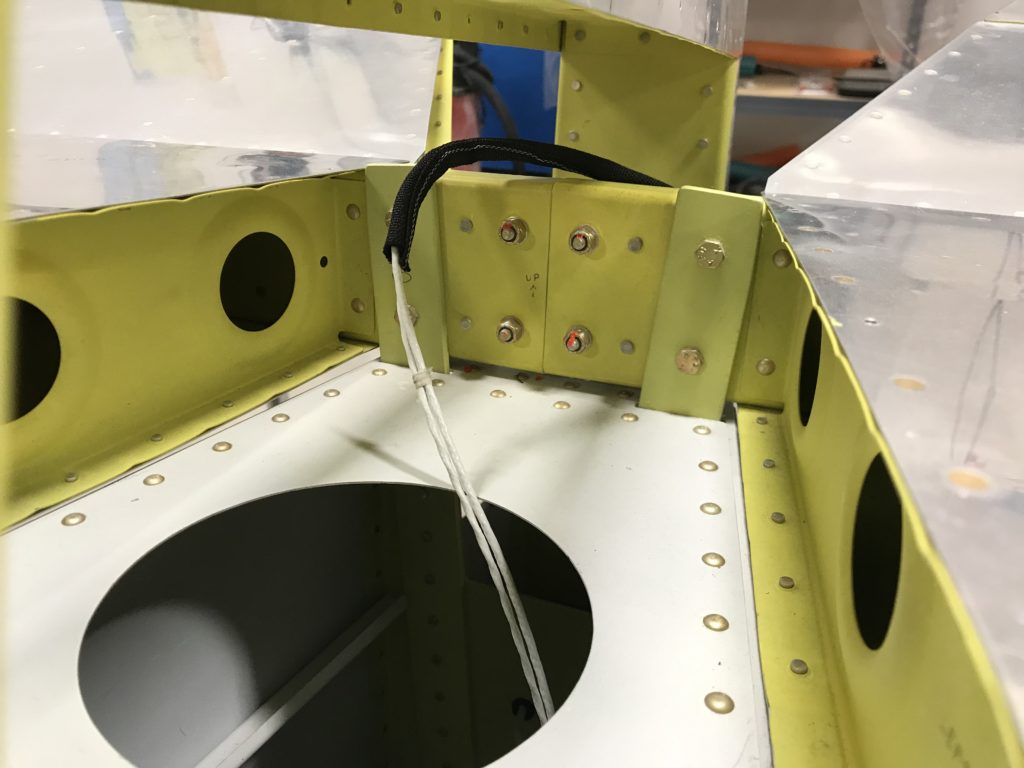 I liberally applied adhesive zip-tie mounts to the rear deck and glued a small piece of aluminum angle to the rear spar with 3M 4000 marine cement (easier than riveting) to hold another zip tie.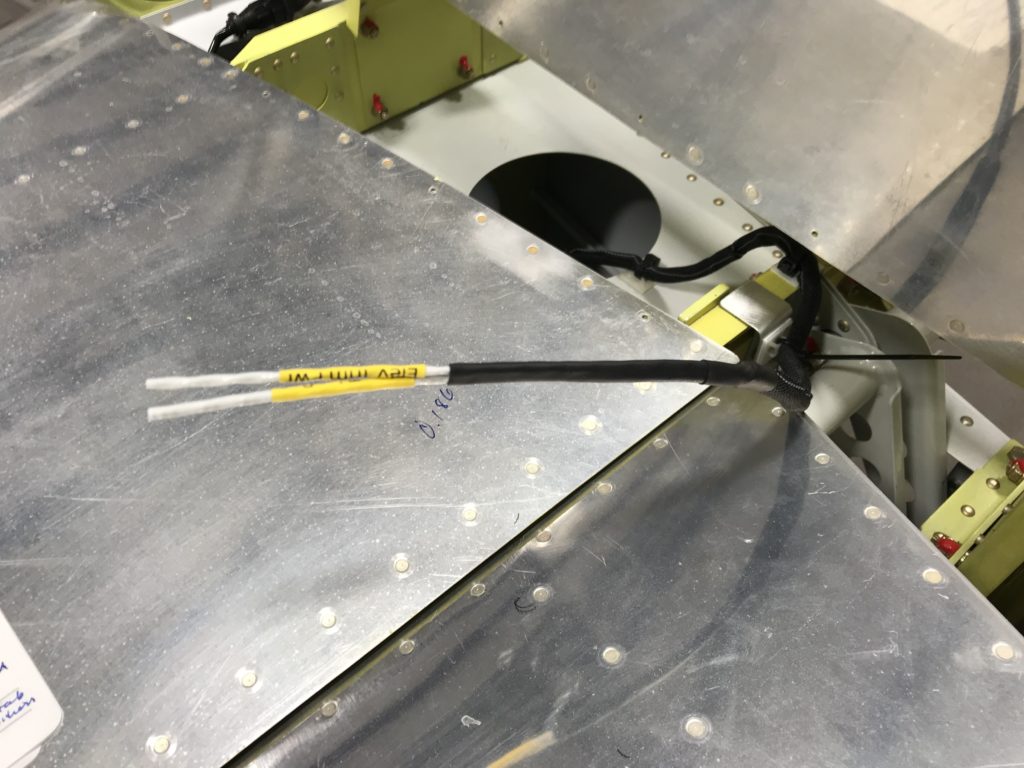 The black material is self-closing anti-chafe wire bundling I found at McMaster-Carr. The plans call for running trim wires along the front of the left elevator and into the trim servo bay. I think this is better than running wire through the existing manual trim cable holes as repeated elevator movement over time slightly twists the cable rather than bending it – much better from a wire fatigue/failure perspective.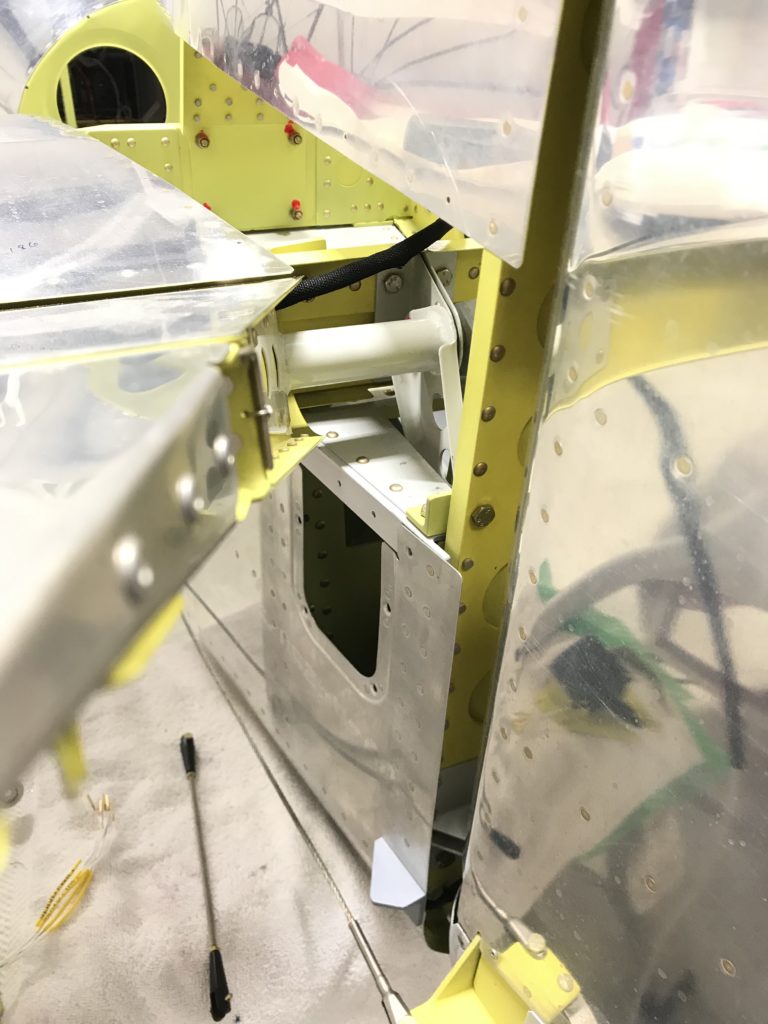 You'll see in this picture how the trim servo cable is routed into the left elevator and why some support is necessary where the cable crosses the HS rear spar.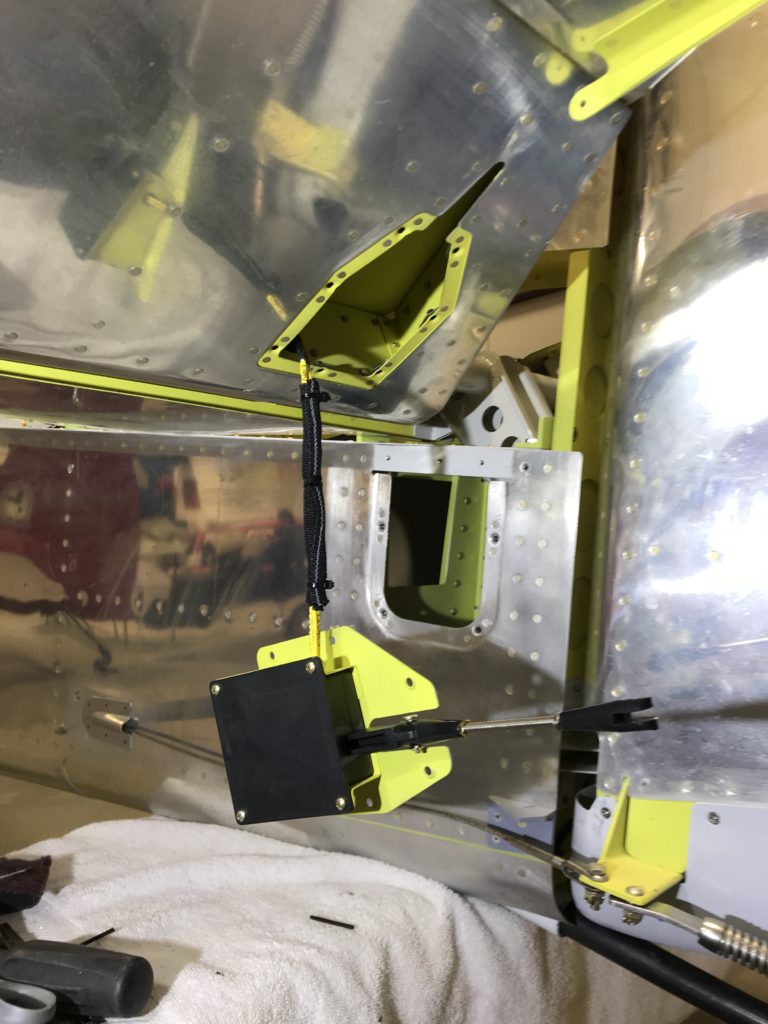 And here's the wired trim servo ready to be stuffed into the elevator. It's slightly tricky to route the cable so it doesn't interfere with the servo's jack screw, but I think I've managed to get everything done correctly.