I'm working on preparing the wings for final installation, and one task that's easier to perform now is installation of the Garmin GSA-28 autopilot roll servo. Nothing too tricky here, the G3x installation manual covers the process nicely. I've had this servo sitting around for a couple of years and it took a bit of searching to find the necessary parts.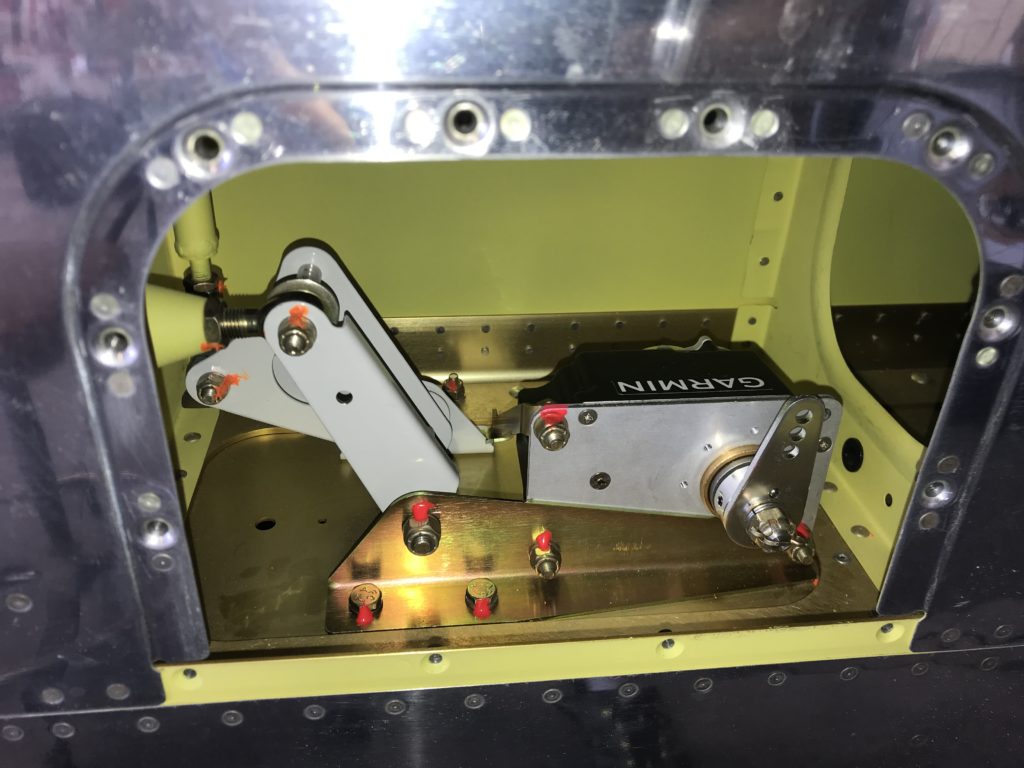 One gotcha…in the past, Garmin claimed that their servo was compatible with mounting brackets from other manufacturers but that turned out not to be the case. I had originally installed an Advanced/Dynon servo bracket, because way back when I built the wings I was planning to use their avionics.
Turns out that the Garmin servo *isn't* compatible with Dynon's brackets, so I had to swap it for the one from the GSA-28 install kit. This won't be a big deal for anyone who's installing a servo from scratch, but if you're swapping from another manufacturer, be prepared for a little extra work.