We don't plan on painting the RV for awhile, so I called Jonathan McCormick at Evoke Aviation – our painter of choice – and asked for his recommendation about how to protect the cowl 'til time for paint. His recommendation was K36 high-build epoxy primer…so that's what we used.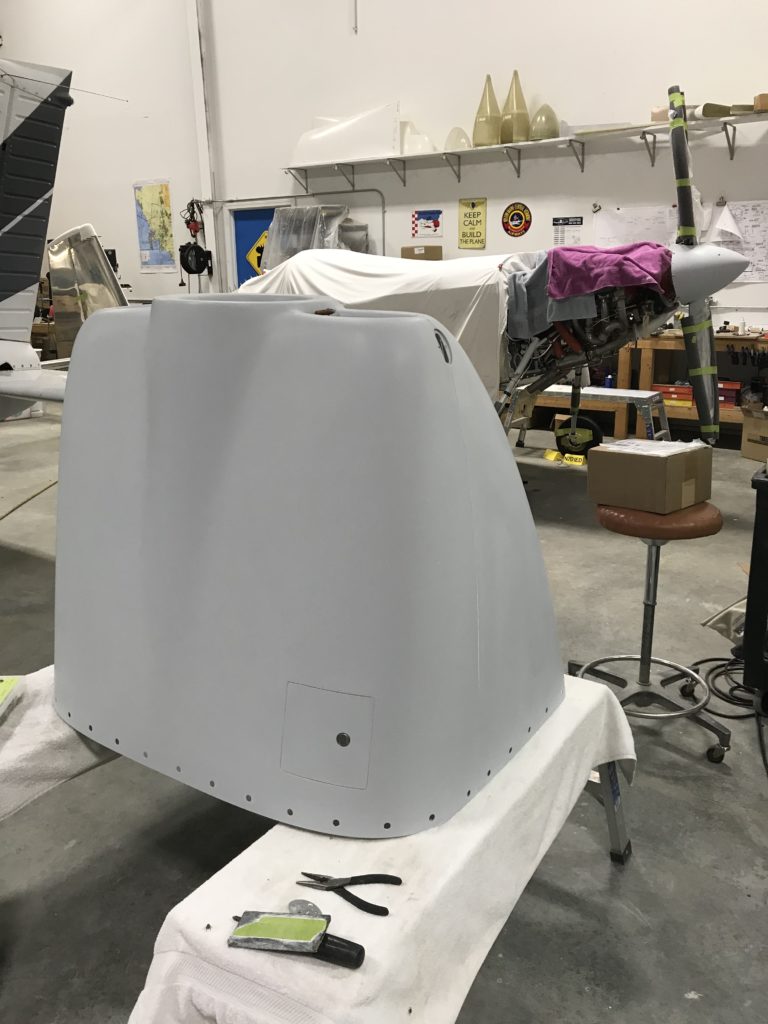 The oil filler door looks good, although I'll likely end up sanding down the sides a little to increase the gap for painting later on.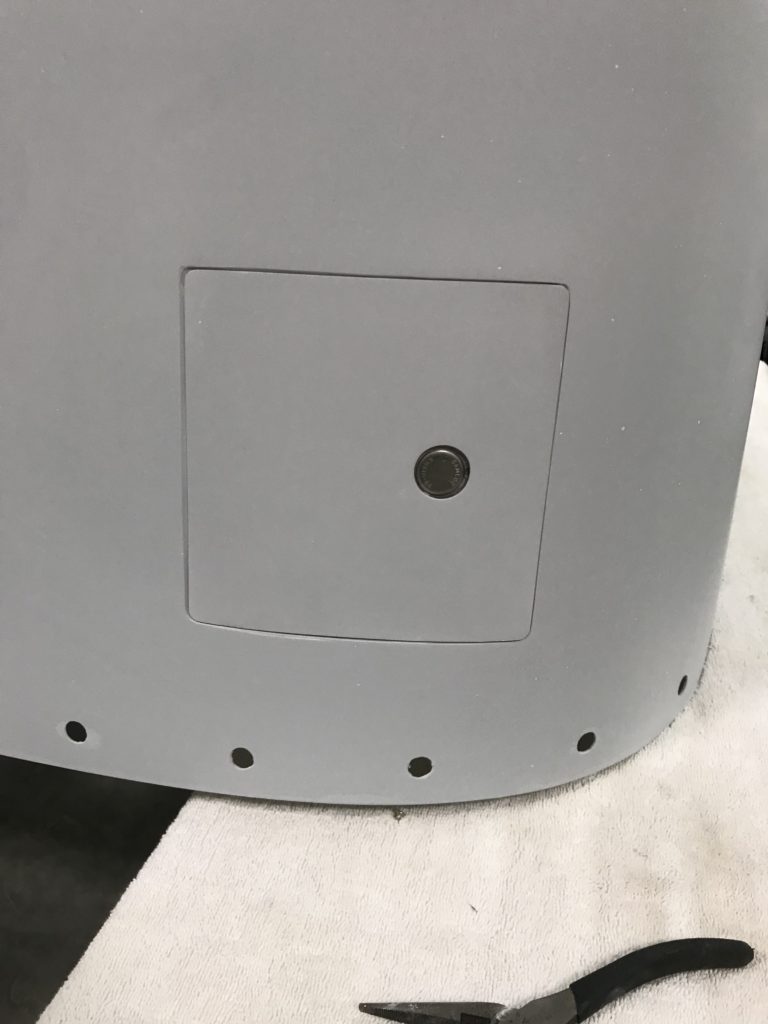 And the cowl pin covers look great…couldn't be happier with how they came out. They were worth all the work!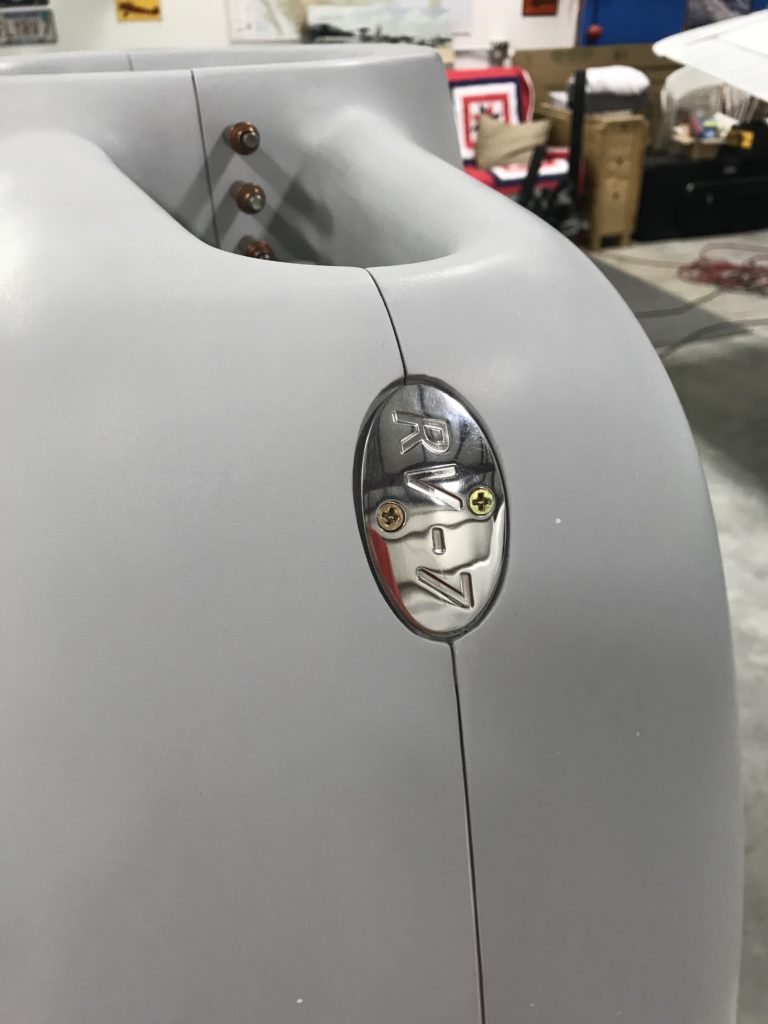 I disassembled the cowl and laid down some heat-reflective adhesive aluminum to help protect against hot spots from the engine.  Sorry, no pictures of that!