We're getting close to Oshkosh and I wanted to get as much done as I could before our trip, so over the weekend I installed the pitot tube and wired landing lights, OAT probe and pitot heat to their circuits in the fuselage.
Here are the Baja Designs Squadron Pro landing lights connected and doing their thing. Not terribly bright in this picture but they hurt to look at, and that's a good thing…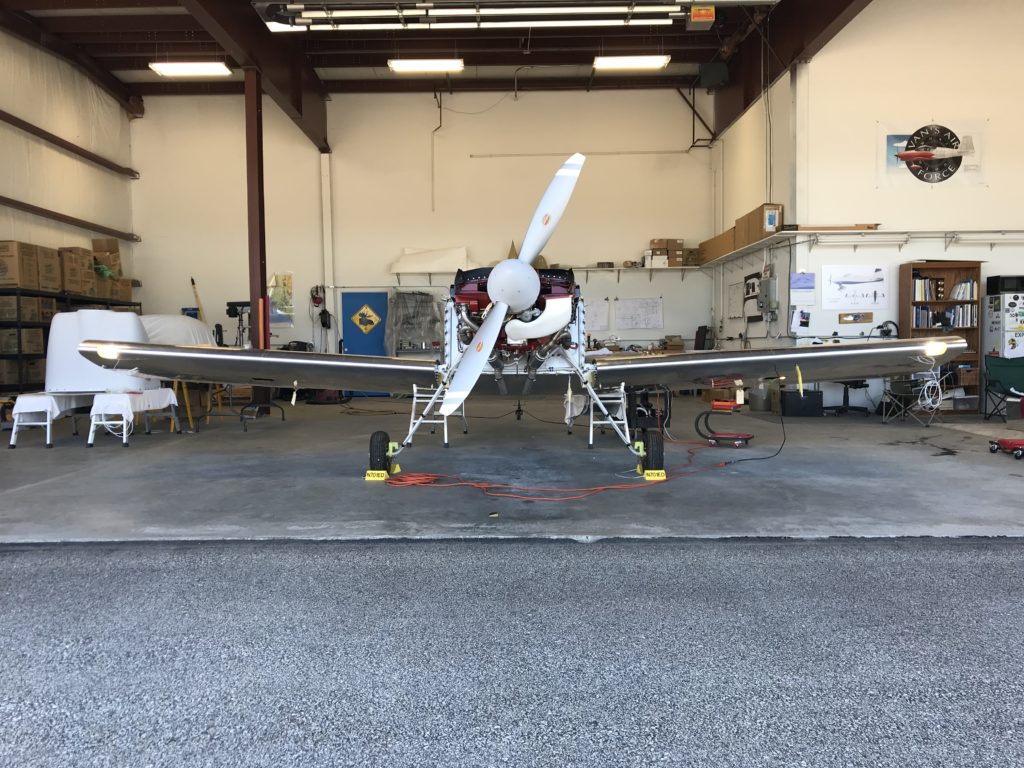 No post on landing light installation would be complete without proof that the GAD-27 can indeed flash the lights…
I had fitted and plumbed the pitot tube several years ago so installation was relatively straightforward – just had to connect the AN plumbing and heater connector, then screw it to the pitot mast. And yes indeed, it gets hot…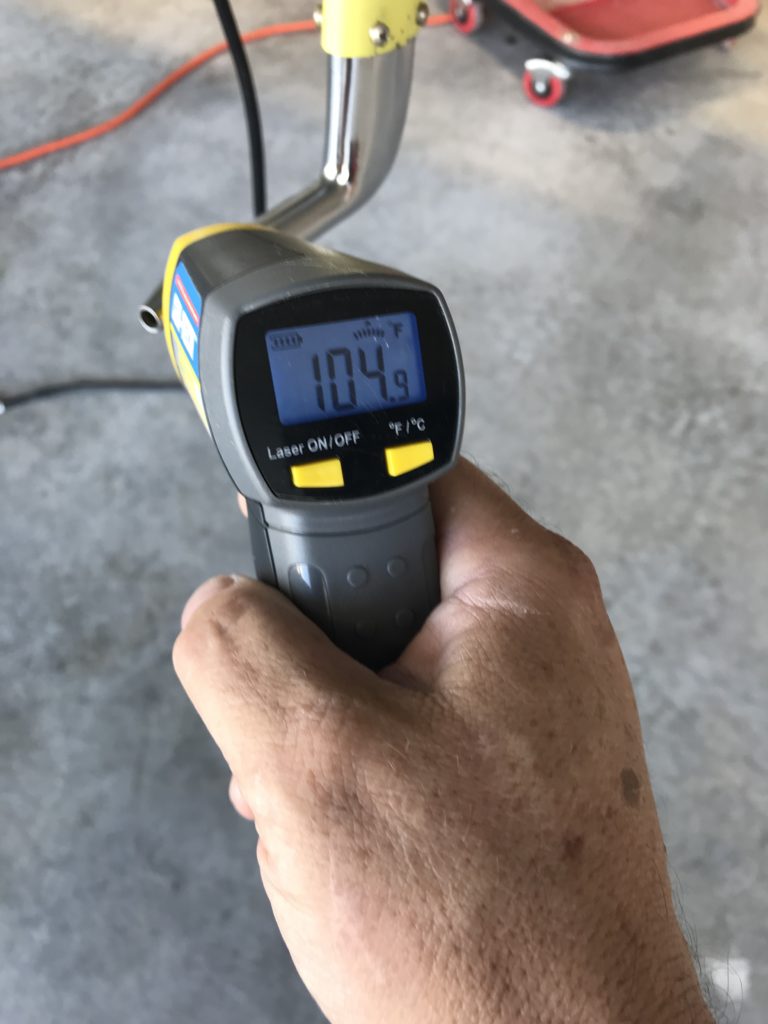 I screwed up the fuel tank feed lines, so some surgery was required to install an AN union and line to the left fuel tank. Once that was done, I reinstalled the vent line I fabricated a few years back. The RG-316 coax you see snaking out from the rubber gasket is a line that connects a Princeton capacitive fuel level sender to the fuel tank's BNC connector.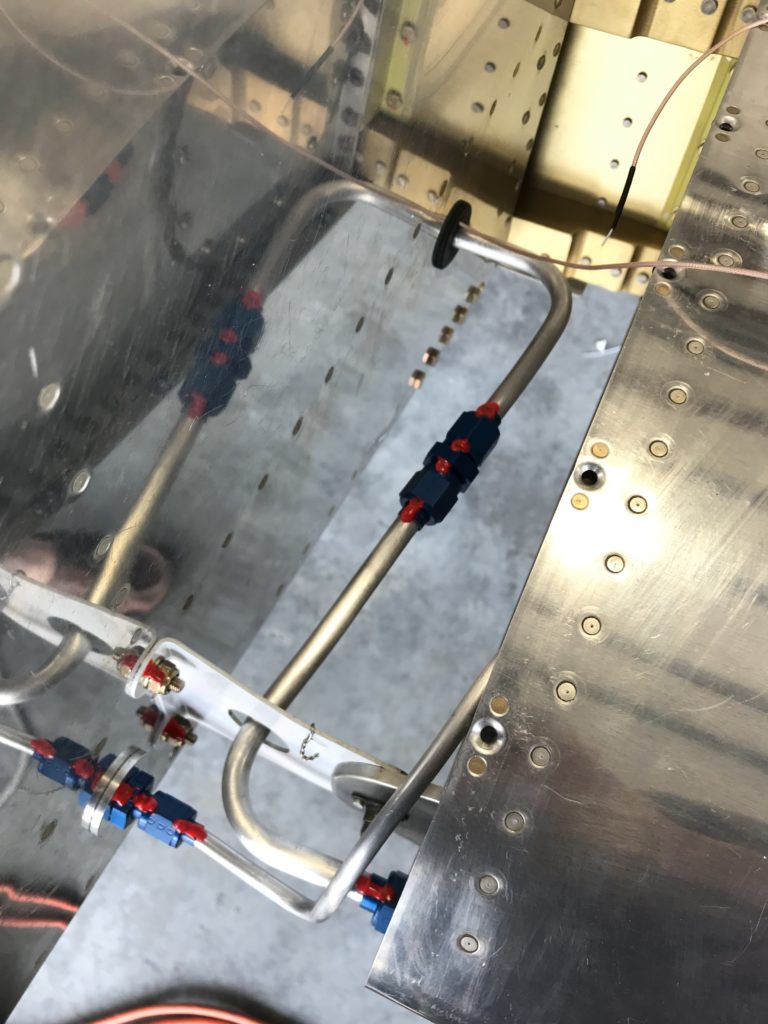 Same thing on the right wing…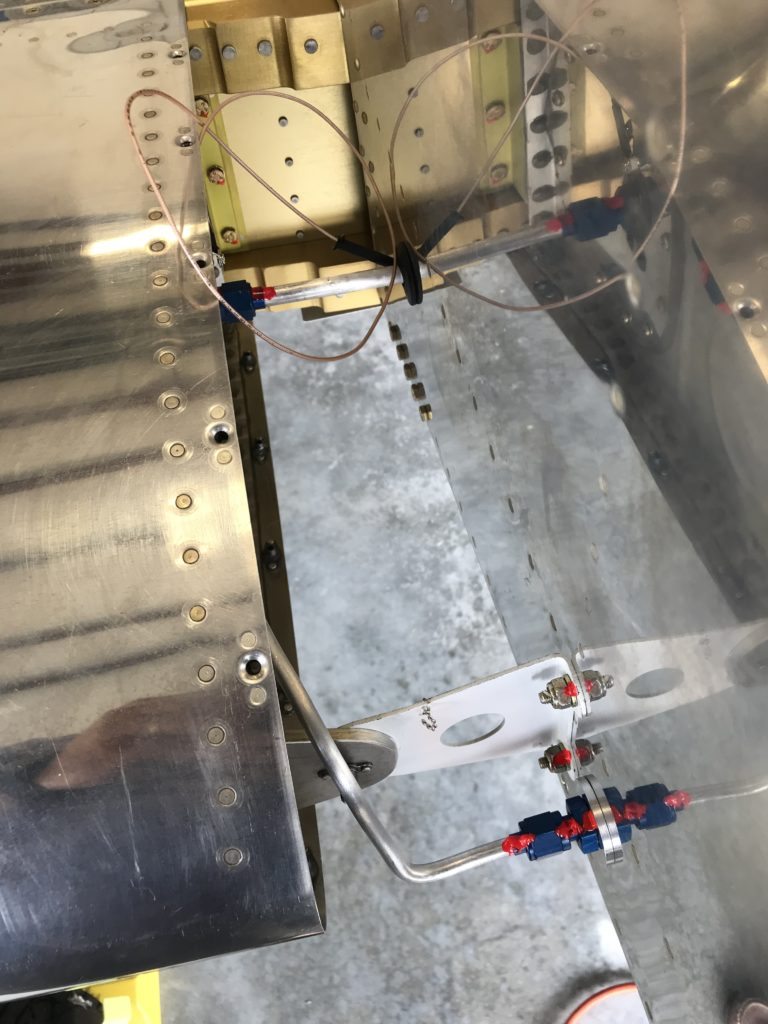 Plumbed the right wing as well, and installed the fuel tank support bolts on both sides.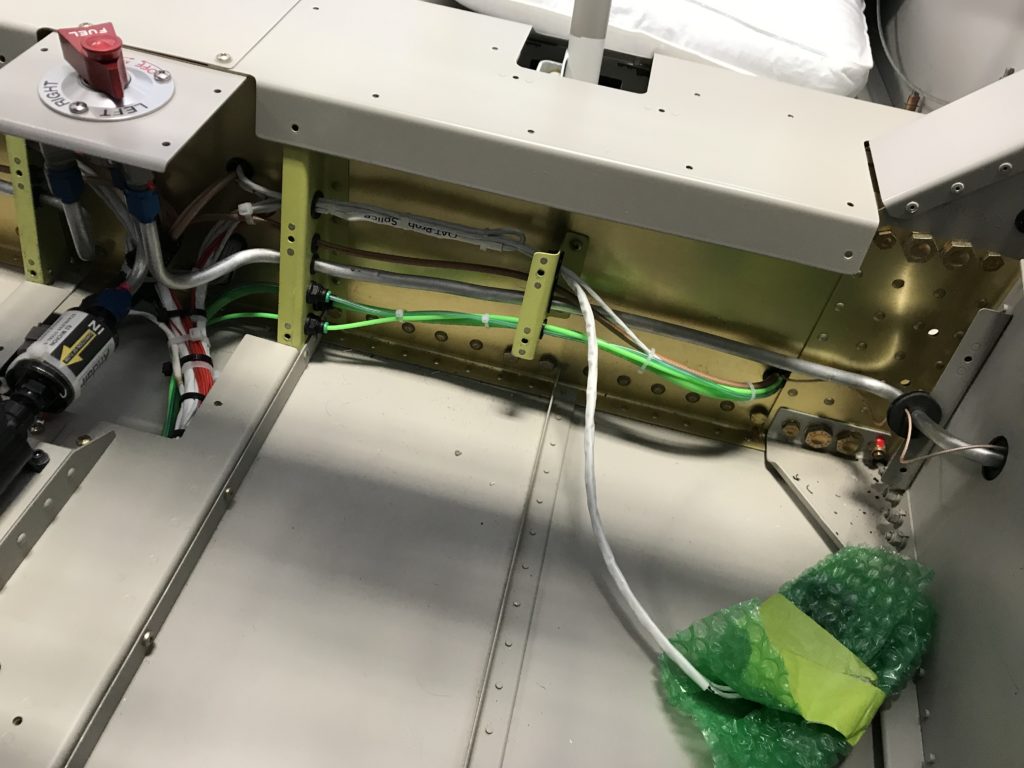 Connected the OAT probe and pitot-static lines in the cockpit.
…and finished connecting the right fuel tank. Had to do another splice job on the fuel line, but it came out fine.
And now we're off to Oshkosh!